Texas is the United States' second-largest state that brims with infinite opportunities for exploration, sightseeing, and fun-filled adventures.
Texas is the perfect destination to plan your summer vacation. As you journey along with the pine forests in the east to the mountainous deserts of the west, you will come across many small and big towns.
The state of Texas is both culturally and geographically different from the rest of the states. It is blessed with a plethora of amazing things to do and attraction sites. Texas has a wealth of almost everything from mountains to coastal beaches and deserts to enticing vacation spots. If you enjoy going hiking, relaxing on the sandy beach, or relish fine wine – Texas is the ultimate destination to go to.
Deciding what should be part of your itinerary can be challenging since Texas is filled with countless places and exciting things to marvel at.
Here is a detailed list of some of the most exciting things you can do in Texas at a minimal cost and some even for free. This list of 27 things might appear too fancy, but this is just a glimpse of the many attractions, destinations, and events that Texas is truly blessed with.
1. Take a Stroll along San Antonio River Walk
The River Walk that stretches miles alongside the San Antonio River in the center of Texas is one of the most recommended things.
The River Walk is dotted with enticing alfresco patios and astounding restaurants to lounge and dine by the riverside.
The gorgeous walkway embraces the river as it entwines within the city and makes it a popular tourist attraction all day and night. A casual stroll by the river or a luxurious boat ride is an ideal way of enjoying the serene ambiance.
2. Go Sightseeing at Big Bend National Park

Amid the Chihuahuan Desert over the large bend of Rio Grande River lies some truly majestic and picturesque sceneries in Texas.
The canyons, mountains, and the river on the border separate Mexico from the United States. Together, this landscape provides a unique range of sightseeing and recreational activities to the tourists and locals.
While most people like to tour the roads, the Big Bend National Park has tons of enjoyable things for adventure enthusiasts.
Explore the extensive hiking trails and gorgeous camping grounds, or simply have a picnic or go paddleboarding on the Rio Grande River.
The Big Bend National Park is also an ideal spot for admiring more than 400 kinds of birds and roadrunners speeding across the trails.
3. The Sixth Floor Museum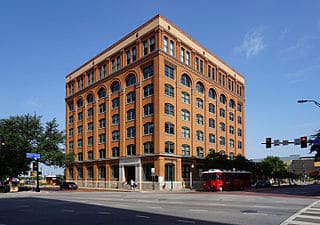 The Sixth Floor Museum is a famous landmark that marks the death of President John F. Kennedy. A fatal gunshot took the life of President Kennedy on the sixth floor of Texas School Book Depository.
If you would like to know more about it Click This Link
Presently belonging to the 6th Floor Museum, the gigantic building with red bricks provides a thorough account of Kennedy's legacy and how he was assassinated.
The museum reflects his presidential period and campaigns backed by photos, old footage, and artifacts. The John F. Kennedy Memorial located close by is also another monument worth visiting.
4. Plan a Picnic at Galveston Beach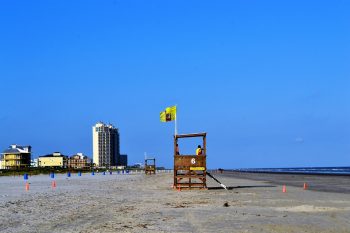 Like many other alluring spots that lie along the Gulf Coast of Texas, Galveston comprises miles and miles of the most stunning beaches.
The calm and shallow water makes it a famous tourist spot for beach lovers and families. As the summer season begins to unfold, you can plan a picnic and bring the fun, games, and party at Pleasure Pier.
Galveston is not just the usual beach down; there are plenty of things to do all around the year. Visit the Strand Historic District in the downtown or simply roam around admiring the Victorian-styled mansions dotting the tranquil streets.
While traveling with kids, do not forget to check out Moody Gardens and Aquarium. The enormous complex boasts breathtaking glass pyramids and houses a rainforest, an aquarium, and an amusement park.
5. Marvel at the Stalactites in Natural Bridge Caverns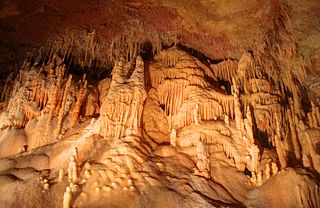 The mind-blowing Natural Bridge Caverns is a short distance drive from San Antonio and a fragment of a significant underground network comprising 10,000 unique stalactite structures.
It is the largest cave complex in the United States that can be accessed by the public.
Within the complex, you will come across attractions such as the 40 feet high King Throne, a massive wall of stalactite formations in the most giant cavern named "Castle of the White Giants."
The spot derived its name from the large 60 feet high bridge made of limestone that spans the entrance.
At Natural Bridge Caverns, you can enjoy several activities and themed tours. Atop the cavern, there is a treetop free climbing adventure that sprawls a complex of platforms, ropeways, and ziplines.
6. Enjoy Delightful Shows at Gruene Historic District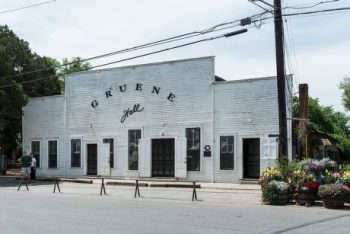 Not far away from San Antonio lies the minuscule town of New Braunfels, which is ultimately renowned for the delightful Gruene Historic District.
The Gruene Hall is the most spectacular attraction of this place. This is one of Texas City's oldest dance rooms that has been functioning since 1878.
The Gruene Hall consistently hosts dance and musical performances. All children under ten years can get a discount on the admission booth.
You should also visit the Grist Mill Restaurant, a famous lunching spot resting at Guadalupe River's edge. During the spring season, the river is packed with people taking a dip.
7. Go Camping at Enchanted Rock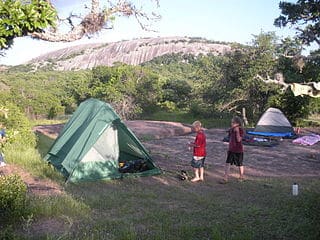 The Enchanted Rock is the 2nd most massive granite comprised dome of Texas. This is one of the ideal spots to get a glimpse of Texas' star-studded skies that shine brightly through the night.
This is not even the best part of the colossal batholite.
There was once a time when the native tribes assumed the rock is haunted and possesses magical powers. Legend states that whoever spends a night at Enchanted Rock can become invisible.
Whether this is true or not, the only way that you can find out is by visiting and camping for the night.
8. Stop for Lunch at Buc-ee's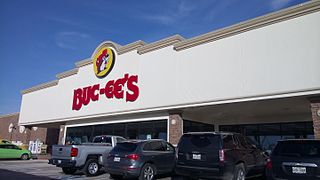 While driving in any part of the East or Central Texas, you can witness a humongous beaver smiling and signaling you towards itself in a sing-song way.
It is best to adhere to that signal and call for a rest at Buc-ee's.
Buc-ee's offers the best-cut beef jerkies, homemade fudge bars, oven-fresh sandwiches, beaver paraphernalia, and tons of good stuff for kids like cheese-filled Beaver Nuggets to make your road trip more comfortable.
Buc-ee's Worlds Largest Convenience Store
9. Cliff-Jumping into Jacob's Well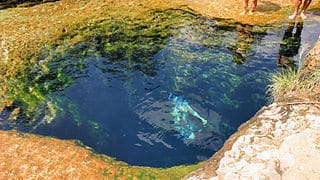 If you have never got a chance to experience the thrill of something as daring as cliff jumping, this should be on your bucket list of things to do in Texas.
Jacob's Well will give you a chance to dive headfast into a natural spring with a treacherous limestone cave beneath it. This projected cave is approximately 140 feet deep and a mile long.
Jacobs Well is considered to be Texas' longest subsurface cave, which only allows experienced divers to go down because of its hazards.
However, the regular public can still experience cliff-jumping in the 12 feet deep swimming hole and hang tightly by the water.
Want to see more?
10. Devour Blue Bell Ice Cream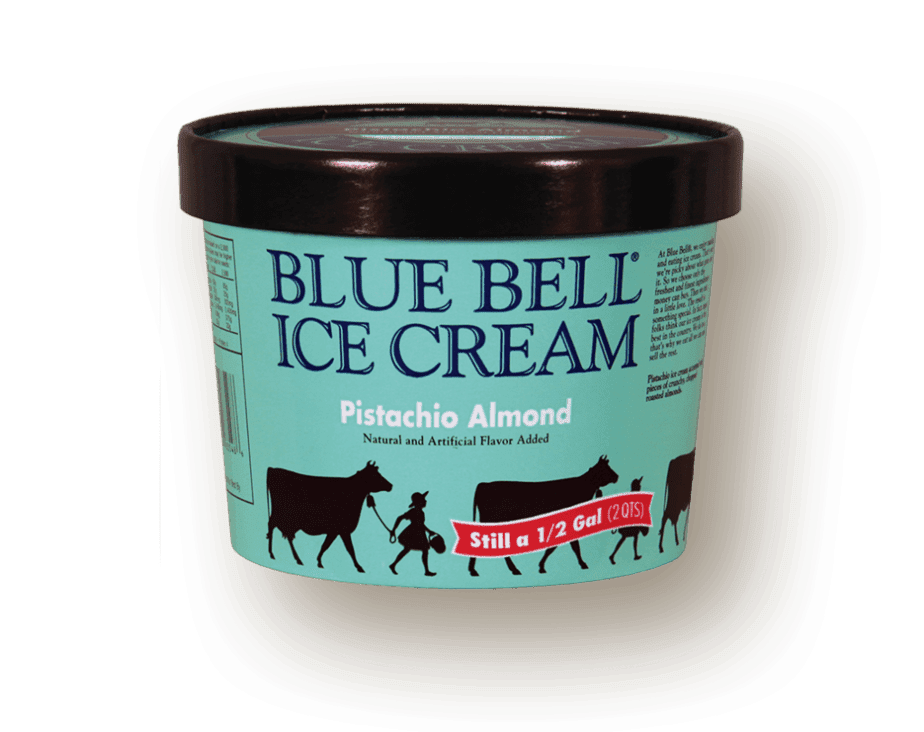 The Blue Bell is the United States' most adored ice creamery that has stood the test of time.
Although Blue Bell has gone through a rough patch lately, it is still one of Texas's shining stars. You can take a tour along the production center and grab some of the most delectable ice-cream flavors.
Currently, the tours are down, but you can always visit the ice-cream parlor, country-store, and visitor center.
11. Go Mountain Biking Through Palo Duro Canyon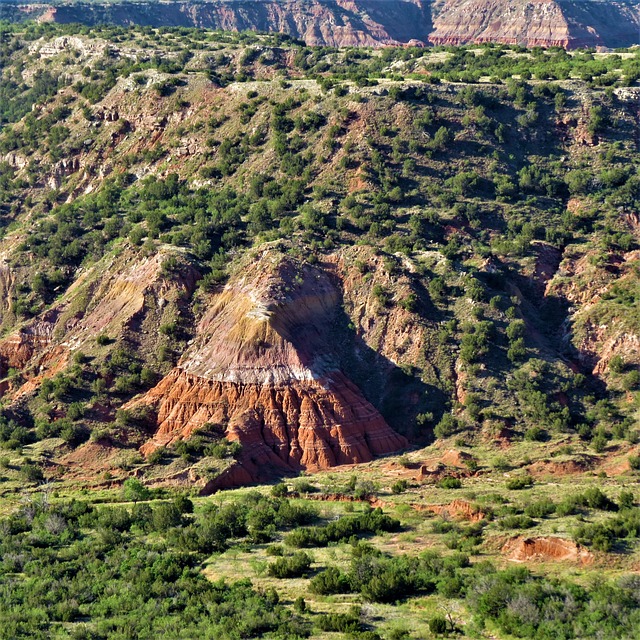 The Palo Duro Canyon is a somewhat underrated version of the Great Canyon of Texas.
This particular sunken valley displays an infinite array of sunset and green colored terracotta. Almost 20 miles wide, 120 miles long, and 800 feet deep, the Palo Duro Canyon is the 2nd largest canyon in the States.
More than 300,000 people visit it on an annual basis, which is comparatively less than the 5 million visitors received by Grand Canyon.
At least, the canyon is spacious enough for stargazing and biking.
12. Take a Trip to Prada Marfa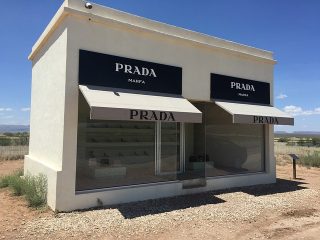 A trip to Marfa is something that cannot be missed while you are in Texas.
This offbeat town in West Texas offers a hyper-reality experience where you can find Prada art installed in the heart of the desert.
There are mystery lights whose mystery remains unsolved for more than 50 years now.
You can also spot some trendy galleries, cosmopolitan restaurants, exclusive boutique shops, and tons more.
13. Spend a day at Sea World San Antonio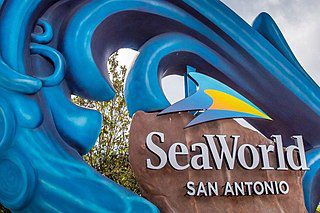 Imagine an oasis located in the heart of Central Texas. The Sea World San Antonio is indeed one of the state's most widely recommended aquatic-themed parks that span over 416 acres of area.
This gorgeous marine theme park includes a water park, nautical coaster rides, and a massive sea creature range.
You can witness the 5 last of their generation killer whales perform tricks and dance at the Sea World.
14. Fun and Adventure at Six Flags over Texas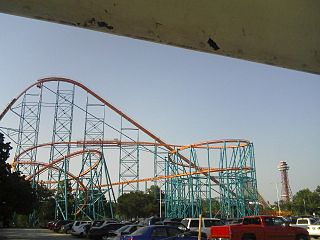 Six Flags is a short distance away from Dallas, in the district of Arlington. It is hands down, one of the most highly visited tourist attraction sites all over the state.
It draws kids from all parts of the state, but some of the big kids also often show up to enjoy the thrilling rollercoaster rides, water rides and have some family fun.
The Six Flags also boasts the 400-feet high Texas Sky Screamer, the world's 2nd tallest and scariest site of its kind.
It even comprises countless Looney Tune themed adventure rides. In short, there is something of interest for everybody in Six Flags.
15. Explore the San Antonio Zoo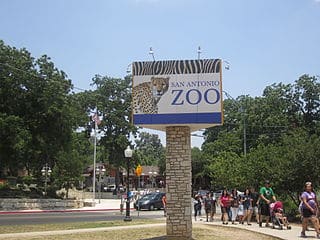 The San Antonio Zoo offers a one-of-a-kind experience to anyone who has a soft spot for animals.
Children who like spending time outdoors will take great interest in the Kronkosky's Tiny Tot Nature Spot, one of the first zoos designed for kids of younger ages.
Children under the age of five can get a first-hand experience of nature in this 1.5-acre park space. They can experience bug safaris and prepare treats for the monkeys.
The San Antonio Zoo gives you and your kids an ample chance to get up close and personal with all kinds of exotic wildlife creatures.
16. Kemah Boardwalk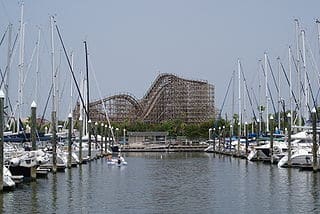 You will be amazed to find that as much of a desert Texas appears, it actually blessed with some of the most stunning bays and beaches.
However, if you want the most authentic boardwalk experience, you must surely plan a day at Kemah Boardwalk.
Located just 20 minutes away from Houston downtown, the boardwalk features 35 acres of rides, games, and gastronomic delights facing the Galveston Bay. There is a 65 foot Ferris Wheel as well that kids particularly adore.
Altogether, this is an ideal spot for friends and families who have already seen Texas's best and are looking for something extra.
17. Check out the Holocaust Museum Houston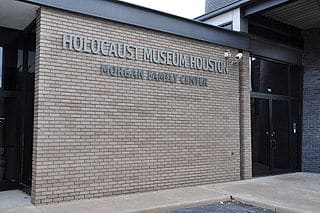 A lot of you have probably not heard of Operation Texas. Lyndon B. Johnson ostensibly devised an undercover operation to draw the Jews away from Nazi discrimination. His plan was to reposition them to Texas.
Luckily, the Holocaust Museum Houston maintained this story and also keeps a record of several stories where the Holocaust is alive and can be accessed by a new generation.
18. The Space Center Houston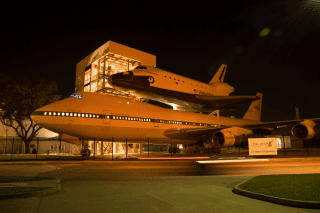 Undoubtedly one of you must have dreamt of being an astronaut or even considered what it is like to be one. Well, the Space Center Houston (SCH) is also the official visiting hub of NASA's Johnson Space Center.
It is the ultimate place to go if the thought ever crossed your mind. SCH is more than just a museum. It is a shrine to the most courageous and genuine people who went through all the challenges and hardships to discover the universe.
The Space Center Houston houses more than 400 space objects, a refurbished Saturn V rocket, and a mission fulfilled spacecraft.
Visitors can take a peek of space programs that have stood the test of time, as well as what is likely to happen in the future.
19. The Fort Worth Stockyards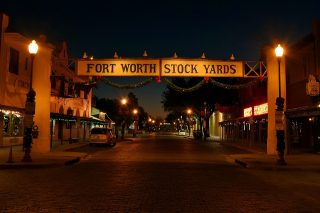 The Fort Worth Stockyard spans over 200 acres of land and dates back to the days spent on the range.
This was back when the bad guys were identified by black hats and good guys with white hats. In that era, justice was served swiftly and fairly.
The stockyards were established in 1890 and transformed into the sole center for cattle purchase and sale.
In the present day, the visitors can observe the cattle being driven, the rodeo, and even discover the Cowboy Hall of Fame.
Lastly, call it a day's end by enjoying an evening of spectacular bull-riding with your family at Billy Bob's.
20. Hiking at Guadalupe Mountains National Park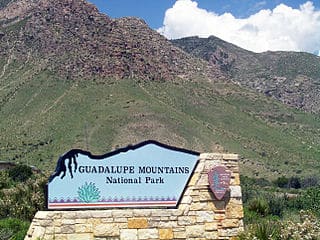 Situated about 100 miles away from El Paso is the Guadalupe Peak that rises at an altitude of 8,749 feet above sea level. It starts from the base located in the Guadalupe Mountains in the National Park with the same name.
The Guadalupe Peak is the highest pinnacle in Texas and a fantastic spot in attracting high pointers.
It takes approximately 6-8 hours to reach the crest, but the breathtaking vistas you get from up make it worth the hike.
Anyone who wishes to explore further can go trekking on the 80 miles of trail that cater to different ability levels.
21. San Antonio Botanical Garden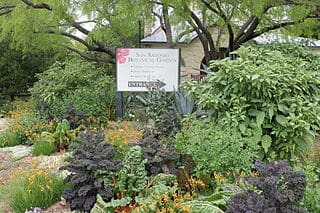 Sometimes it is vital to give yourself a break from the hubbub of life and soothe your eyes, mind, and soul.
The San Antonio Botanical Gardens offers 38 acres of extreme serenity. The Lucile Halsell Conservatory is home to five climatic greenhouses that are encompassed with a central courtyard.
Some other highlights comprise Kumamoto En, a Japanese style garden which depicts the techniques and styles of Kyoto's Katsura Detached Palace Garden and the 300-year-old Suizenji Park.
The Family Adventure Garden provides a fun package for the entire family as well as kids. Simply plan a picnic, wander, and chill out far away from the jungle.
22. Perot Museum of Science and Nature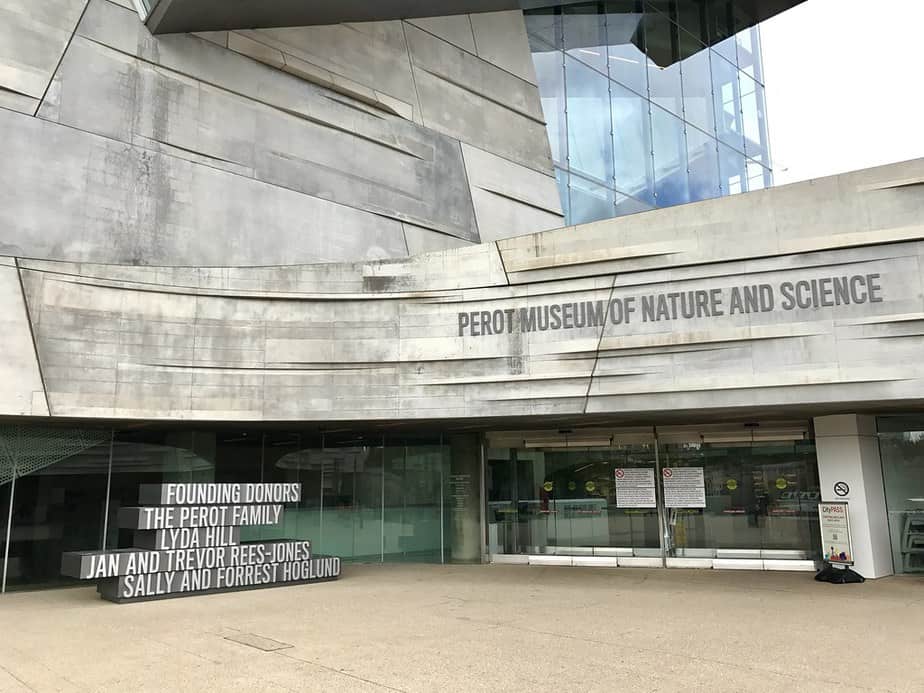 The Perot Museum of Science and Nature in Dallas derived its name from a well-known businessman named Ross Perot.
Being the initiator of Electronic Data Systems, Perot generated billions of dollars and built the Perot Museum.
It is famous for being the state's most excellent museum that displays a vast collection of artifacts and provides unique learning opportunities for all age groups.
Tourists can construct robots, explore Texan ecosystems via collaborative dioramas, and witness the 3rd largest ranked gold nugget globally.
23. Padre Island National Seashore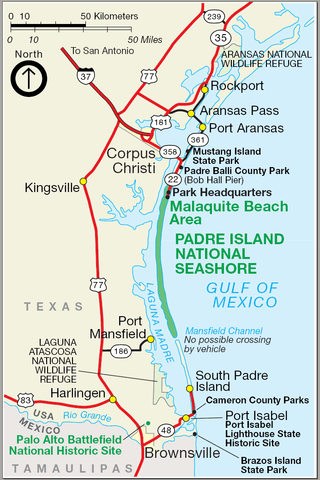 The Padre Island situated on North Padre Island is indeed the world's most elongated and infantile barrier island. It safeguards 112 kilometers of coastline.
Visitors can observe serene camping locations, flawless beaches, and sandy dunes instead of beer bongs and overcrowded hotels.
The wildlife creatures demonstrate their presence. The coastline is home to almost 380 bird species.
Kayaking and canoeing are some of the best activities you can experience at Padre Island.
Apart from this, a Junior Ranger Program is held and gives visitors a chance to gain insight into the exclusive history of Padre Island and witness how the baby sea turtles hatch.
24. Splash Town San Antonio
Splash Town is a famous site for people who are on the verge of melting and seek a place to escape the scorching summer heat of San Antonio.
The half million-gallon wave pool at Splash Town provides the perfect opportunity to cool off some sweat.
There are 40 kinds of tube rides and water slides, a motion pool with lily pads, a streaming river, and balancing logs for your children.
Splash Town is the number one place to turn to when you wish to keep yourself cool.
25. The Mission in San Jose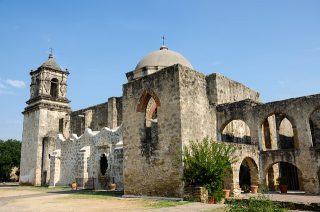 Mission San Hose gives you a two-in-one experience as it is a National Historical Park as well as a state park.
The Mission was created in 1720 and is famous for being called the "Queen of Missions." These astounding carvings, church, and stoned walls make the Mission stand out.
Mission San Hose has stood as an essential cultural and social center, and still remains active today.
Tourists can explore the convent, church, granary, and the initially constructed stoned walls that safeguard the estate. Next to the Mission lies a visitor center too.
26. Lady Bird Lake Hike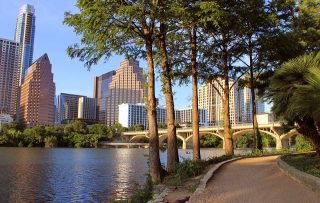 The Lady Bird Lake Hike resting in the heart of Austin derived its name from the first and foremost lady, Ladybird Johnson.
It is also bordered with the Roy and Ann Butler Hiking and Biking Trail. The 10-mile long trail meanders around, and in some places, past the lake in the form of a boardwalk.
The pathway is a refuge for all the bikers, runners, and walkers. It serves as a spectacular alternative for conveyance in Austin. Every year, the Lady Bird Lake Hike receives a total of 1.5 million visitors.
27. Japanese Tea Garden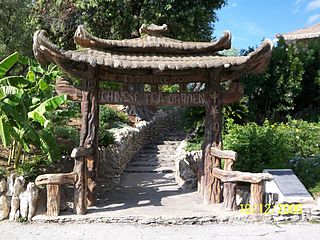 The Japanese Tea Garden in San Antonio signifies a symbol of love and adoration for the last 90 years.
Previously identified as a rock quarry, this particular site was transformed and renovated into a miraculous and enchanting garden filled with arches, walkways, and an island.
The locals and nurseries made plant and bulb donations to turn the rock quarry into a beautiful and mesmerizing work of live art. The garden now stands as a sanctuary for the tourists and visitors throughout the year.
You can find an on-site café that serves authentic American and Japanese cuisine. Parties interested in renting the garden for any form of ceremony, gathering, or weddings can also book it.
In conclusion, I would like to quote that Texas does not fall short of magnificent places to visit and fun things to do. Apparently, even a month's trip to Texas will not be long enough to experience all the wonders it has to offer.