You are boondocking when you camp in an RV without access to power, water, or sewage. There are numerous ways to boondock, such as spending the night at a commercial parking lot or camping in public areas since you are not staying in a campground with facilities like convenience stores and shower areas. So, where can you shower when boondocking?
There are numerous places where you can shower while boondocking. Among the many places are going through the directory for public showers, fitness centers, gyms, a local YMCA, a campground with public facilities, state parks, hotel swimming pools with day passes, national parks, and a truck shop.
You can use this article to learn the best techniques for locating restrooms when traveling. No matter where your travels take you, you can keep clean and fresh by following the tips and guidelines below on handling different scenarios. So, continue reading!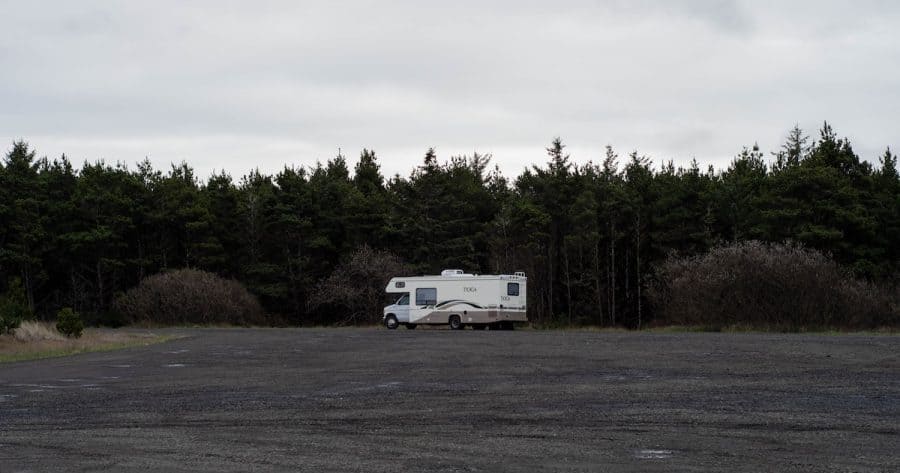 Public Shower Places to Use Boondocking
Finding public showers can be tough when you are camping in the wild. Read the guidelines below for more detail about public shower places!
Directory of Public Showers
The Public Shower Directory is intended for campers, homeless families and individuals, tourists, road workers, truck drivers, and handicapped people. It provides a list of free or very cheap public restrooms everywhere. Although some places have a ticket, many are free.
The directory has been active since 2016, covers 50 states across the country, and includes over 1400 public showers. Although not comprehensive, this list for each state is an excellent place to start looking for public shower areas. California, for instance, lists just 99 places, even though there are many more if you know where to search.
Buy a Gym Membership
Many van lifers and full-time travelers sign up for a cheap countrywide gym membership to locate cost-efficient showers. The two most well-known gym chains, Anytime Fitness and Planet Fitness have locations across the country. Most cities and towns have gyms, and many of the most well-known brands are present in several cities.
Additionally, some gyms are open 24 hours daily, which is the biggest attraction. This is a practical choice if you have a late night out planned, early morning out, or if you've been walking about in the heat all day. You can fulfill both needs in one location because toilets are also available at most gyms.
Gyms are a fun way to meet people and find travel companions if you are traveling without company.
Youth Men's Christian Association
The YMCA is a chain of gyms that covers the country. They have more affordable rates than fitness centers. Also, if you like, you may get a membership that is valid nationwide.
They all have shower rooms. However, Youth Men's Christian Associations are often only available in big cities.
Using Showering Facilities in Campgrounds
The next best alternative for showering while boondocking is facilities in a campground. if you are traveling through rural areas where gyms are scarce, campsite shower facilities might be more convenient than the public directory showers, gyms, or YMCAs.
Shower facilities are typically clean and private at private campgrounds. Some even have luxurious services like heaters and free toiletries. However, additional facilities are not always available.
Before selecting a campground for showering, it is essential to do thorough research to find the best services. To do this, you can look for online reviews and testimonials from past customers. Websites like FreeCampsites.net can provide reliable information.
Also, campsites are often crowded if you are boondocking near a big city. Thus, you must arrive at the shower facilities early in the morning to prevent time wastage by having to wait in long queues.
The drawback of using campsites just for your showering requirements is having to pay for a night of camping. This makes it an expensive choice because the per-night charges are approximately $40.
Using Showering Facilities at State Parks
Showers may not always be available at state parks, but campervan tourists without showers in their camper may be a lifeline. Fortunately, there are several state parks with appropriate showering facilities.
Most rest areas and visitor centers sell state maps that display the state parks and their services. You can refer to these to find the nearest state park to your location.
There are a few things you need to shower at state parks. Showers at state parks are operated through coins. Since the duration that a quarter lasts varies in different parks, remember to carry several quarters. Also, keep a bar of soap and shampoo with you because state park showering facilities do not provide them.
Finding Hotel Swimming Pools with Day Passes
Another place to shower when boondocking is hotels. Numerous hotel chains across the country operate by offering day passes for swimming pools. Thus, begin by searching hotel resorts with day passes.
Alternatively, you can also call different hotels to confirm whether they offer day passes.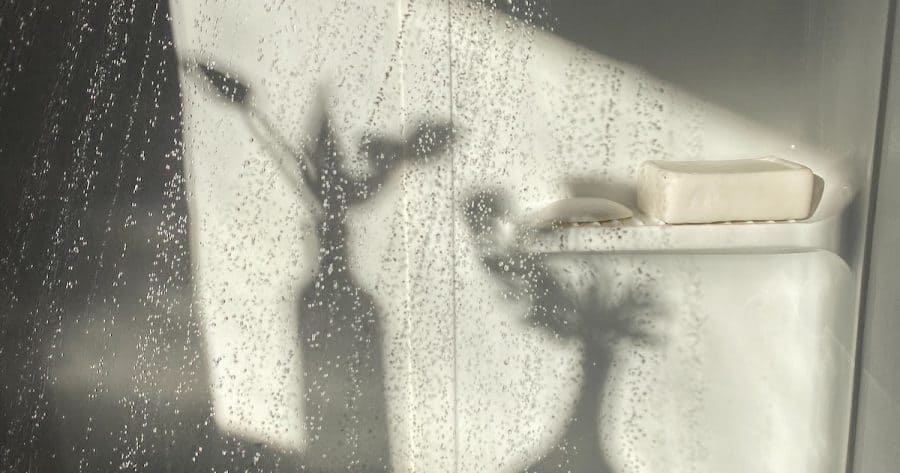 Using Showering Facilities at State Parks
National parks can be great places to find a shower, but it's important to know what to expect before you go. Visitors can use the shower facilities in several national parks. These facilities are mostly found in the park's visitor center or another surrounding building.
However, not all parks provide showers, and even those that do might not always be functional or open. It is a good idea to call the park in advance to confirm that showers are available and to learn the operating hours.
If the national park nearest to you does not have operating shower facilities, you can also use other water facilities there, including warm springs. Even if the water is not as hot as in a shower, it still gets the job done. However, remember not to use artificial toiletries in a natural water body. Instead, just use the water to clean yourself.
The showering facilities at national parks that do have them are usually free of cost, but some may charge a small fee. This is often operated through coins, so remember to carry a few quarters with you.
Using Showering Facilities at a Truck Shop
Truck shops are convenient for showering while boondocking, as their primary function is to provide facilities to road users. While camping typically costs no less than $20 per night, truck shops are a cheaper alternative that costs between $10 and $15.
Most truck stop showers are tidy and well-kept; some even include towels when you pay for a shower! Also, a truck stop is a great spot to refuel with food and drinks while using the WiFi and checking your email.
Websites, including "Love's Truck Shops" and "Travel Centers of America," are a great way to search through truck shops with public showers and find one that is closest to your location. Also, "Truck Shop Guide" is a useful resource that allows you to see the nearest truck shops by exact zip codes and states.
Having detailed several places to shower when boondocking, let's discuss additional guidelines that can help you shower on the road.
Advice For Showering While Traveling
If you are going boondocking, you must know how to shower in the abovementioned places. Continue reading to learn numerous tips that make showering here easier!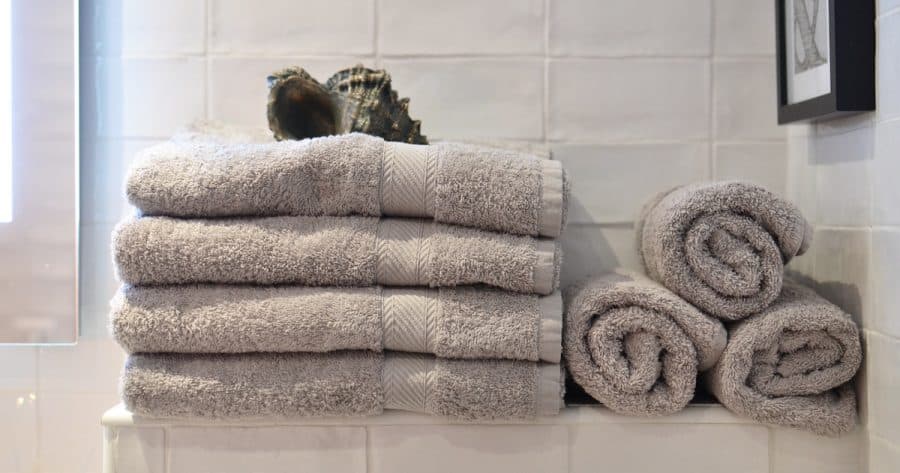 Carry a Small Towel
People who have already been boondocking rate home towels as ineffective. This is because home towels are fluffy and bulky, so they take up greater storage space. Also, home towels take longer to dry. This is unhelpful while boondocking because you will not have the time to hang them up for drying all day.
Instead, you should bring a smaller, lighter towel so it can dry quickly. Smaller towels do not take up much space in your traveling bag, so there is room for other necessary items.
Microfiber towels are an example. The fibers used here are very tiny and highly absorbent. They are perfect for use in campsite showers since they can absorb water up to several times their own weight. Additionally, they are simple to pack and travel with on your trips due to their small size.
Carry Shower Sandals
There is a chance of getting in touch with germs and fungi that can lead to diseases when you shower with other people. By wearing shower sandals, you can avoid getting infected by bacteria and spreading germs.
Additionally, wearing shower sandals lowers the risk of athlete's foot or other fungal diseases by keeping your feet dry and clean.
Carry a Shampoo and a Conditioner
Another useful tip while showering on the road is to carry your own shampoo and conditioner bottle to ensure that you do not run out of products throughout your trip. This is because travel-sized bottles do not contain enough product for longer and thicker hair.
Also, they are less budget-friendly than full-sized bottles because you will have to buy more of them. Buying travel bottles to refill from your full-size bottles will reduce the weight of your toiletries bag. By doing this, the quantity of trash produced by single-use travel-sized bottles will be decreased.
Besides getting a shower, you must also clean your clothes while boondocking. Continue reading to learn how you can wash your clothes on the road!
Before that, you might want to check out this fun guide to all things boondocking:
How to Wash Clothes While Boondocking
There are numerous laundry methods while boondocking; we will discuss some of them below.
Going to a Laundromat
Among boondockers, this has been the most popular approach. Most people pack up and change campsite every 7 to 14 days, so they search for laundry along the route that has space for their trailer and provides parking.
Coin-operated bill changers are common at laundromats. However, debit cards are increasingly accepted at laundromats on the machines themselves. also, remember to pack washing detergent because laundromats do not have free samples to use.
Using Water Buckets
Laundry is frequently done when boondocking using two 5-gallon water buckets. You add your preferred washing detergent to one bucket after adding roughly 2 gallons of water to it while 2 gallons of clean water are filled in the second bucket. A plunger for the toilet bowl is also required to stir the clothes and clean them.
Place the dirty clothes into the detergent-filled bucket and stir them using the toilet bowl plunger for about five minutes. The continuous rotation will get rid of dirt from the clothes. Rinse the clothing before placing it in the clean-water bucket. Your garments should be hung up to dry after being wrung out.
Additionally, you can also use a washing machine on the road.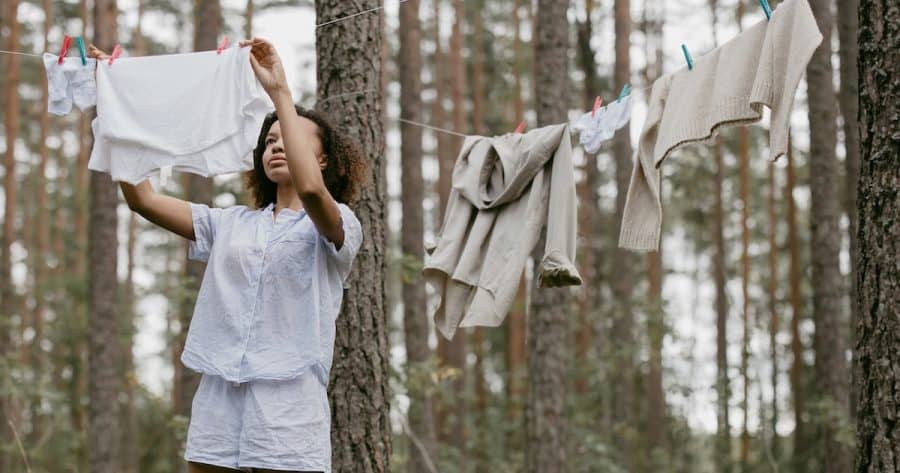 Portable Washing Machine
The popularity of portable washing machines has grown recently for frequent RVers. This is because they are easier to carry due to their lighter weight and size than traditional washing machines.
Portable washing machines need between 5 to 7 gallons of water after every load. Because of their smaller size, they do not have a dryer, so clothes can only be wrung out of water. However, this is not the most convenient method of washing clothes while boondocking, and it works better only in campsites and RV parks where there is a drain and a water hookup.
The drawback of these units is that they consume a lot of space and water for each load in an RV, even though they are much smaller than normal washing machines. Additionally, it is impossible to wash in the same soapy water repeatedly, so the overall cost increases as detergent usage increases.
Using Wet Wipes
These are moist towels that are like the wet wipes available at restaurants. Instead, these towels can be used to remove dirt and stains from clothing. They occupy little space in your RV and so are travel friendly. However, they are not too efficient and should only be used as a last resort.
Final Takeaway
There are numerous places to shower while boondocking, as mentioned above. These include state and national parks, hotel swimming rooms, public showers, and truck shops.
So, choose one that is the most budget-friendly and nearest to you. Also, among the several ways to wash clothes while boondocking, laundromats are the most convenient.