If you're new to the world of camping, you may be wondering how to pack, what to eat and where to go for a fun weekend away! Luckily for you, this article is chock-full of great information for first-time campers.
Let's begin by answering the most obvious question, which is 'what do I need to go camping for the first time?'
Beginner campers should always have the 'top ten' essential items on-hand before embarking on an outdoor adventure. These 'must-haves include a sleeping bag, tent, food, water, fire starter, first-aid kit, pocketknife, compass, rain gear, and a lantern or flashlight!
What are the 10 Essentials for Camping?
When it comes to camping, there are at least 10 necessities or 'must have's – these include the following:
Sleeping Bag
If you would like to check out some sleeping bags click here
A sleeping bag is essential, especially for first-time campers. It keeps you comfortable and warm at night when temperatures are likely to drop up to 20 degrees or more! As well, it prevents insects from crawling inside your clothing, onto your unprotected body!
Tent
Some form of shelter is necessary when camping. You need a place to retreat (away from the sun and out of the rain) should the weather not cooperate. A tent will protect you from high winds or cold temperatures as well as provide you with a sense of warmth and security.
Food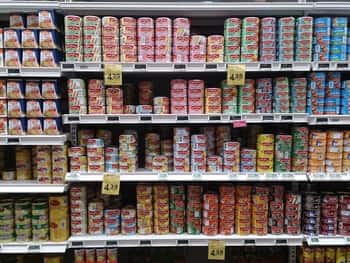 You must bring along a sufficient supply of food when camping. Dehydrated or canned food, as well as trail mix and other items that require little to no prep-work or cooking, is recommended. And don't forget the plastic bags for leftovers and a mini can opener!
Water
Water is vital, so be sure to pack a generous supply when heading out on your next outdoor adventure. Bring large containers or a cooler full of freshwater as well as a thermos for use when hiking, biking, or walking. A portable filter or water purification tablets are also something to consider.
Fire Starter
As an outdoor fire is often a part of camping, be sure to bring along some matches or a lighter. Pack some kindling (such as a newspaper or dry tree bark) in a waterproof container and a few pieces of firewood, if necessary. Otherwise, you should be able to find plenty of wood in the wilderness!
First-Aid Kit
A first-aid kit including bandages, gauze, rubbing alcohol, antibiotic ointment, sunscreen, scissors, soap, and insect repellent should be taken on each camping adventure.
Accidents can (and unfortunately do) happen so it's always better to be safe rather than sorry!
Pocketknife or Knife
A pocketknife is a great multi-purpose tool and should always be included on camping trips. It can be used for anything from cutting rope and fishing line to opening packages, slicing food, and tightening a screw! It's the easiest way to accommodate any (and all) of your outdoor adventure needs!
Compass
A navigation tool is important to have when camping. If you plan to do a lot of hiking or walking in remote areas, you should always take a compass along with you.
Getting lost or stranded in the great outdoors is not only frustrating but also potentially dangerous!
Rain Gear
A nylon jacket (and other rain gear) is good to pack when preparing for your next camping adventure.
Walking about in soaking wet clothes is uncomfortable, not to mention life-threatening should the temperature drop suddenly and severely, possibly resulting in hypothermia.
Flashlight/Lantern
While a campfire provides both light and heat, you should always have a flashlight or lantern when exploring the great outdoors.
If you need to track a lost item or go to the bathroom, you may require it to help light the way when it's still dark out!
What do You Need to go Camping for the First Time?
When camping (for a weekend) for the first time, apart from the 'top ten' essentials listed above, you should also have the following:
complete 'change of clothes'
swimsuit and towel
running shoes/beach sandals
toilet paper
toothbrush/toothpaste
soap/shampoo
cookstove or barbeque
plate, fork, knife, spoon
back-up batteries or bulbs for flashlight or lantern
permits (fire, camping, hunting, fishing, etc.)
personal identification (driver's license, medic alert ID)
cell phone/camera
board games/deck of cards
notepad with pen/pencil
medications (prescriptions, allergy pills)
bug spray
sunblock
waterproof matches!
What to Eat When Camping?
Beginner campers may be wondering what food to take on an outdoor weekend adventure. For a 3-day, long-weekend trip, you should consider taking these easy-to-make-and-eat edibles:
Hamburgers and Hot dogs with buns.
Dehydrated foods such as beef jerky and dried fruits
Trail mix, granola bars, cereal bars, etc.
Instant, pre-packaged meals like macaroni and cheese, a cup of noodles, etc.
Instant drink mixes, powdered milk, coffee, tea, etc.
Sandwich-making items like bread, butter, peanut butter, processed meat, sliced cheese, etc.
'Smores' ingredients including graham crackers, chocolate, and marshmallows
Pre-cut fruits and vegetables
Snack foods like chips, cheezies and popcorn
What Are Some Good Camping Activities?
If you're new to the world of camping, you may be wondering what activities to partake in while enjoying the great outdoors.
Apart from walking, biking, and hiking, water sports and games are a great alternative. Why not consider the following: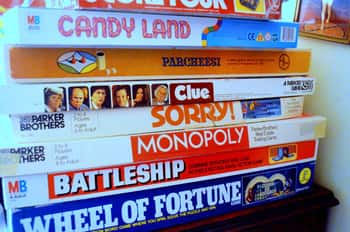 Or you can try some of the following things.
Fishing
Swimming
Canoeing
Boating
Tubing
Skiing
Snorkeling
Water Volleyball or Basketball
Water balloon fights
Skipping stones
How do I Make My Camping Tent More Comfortable?
Those who are new to camping will likely start out with a tent for shelter. To make your outdoor experience an enjoyable one, you should bring along a sleeping pad to place under your sleeping bag.
It'll make the ground area softer and more comfortable. A fluffy pillow is also a great idea and will make for a night of better sleep at night.
Bring a pair of thermal socks so your feet stay warm, allowing you to feel warm and cozy which will also help you feel relaxed and sleep better.
A cup of hot tea (or perhaps a shot of liquor) is also a great way to warm up and unwind. As well, an ultra-soft, fleece-lined hoodie will make the evenings inside (or outside) the tent more comfortable.
On cold, rainy days, having something to entertain you will help. I recommend downloading a few podcasts or some good music onto your phone.
And while earphones are great for listening to shows or songs on your phone, earplugs are also a good idea. They can help block out early-morning 'noise' so you can sleep better, longer.
What Should I Do if I Run Out of Camping Supplies?
Despite your best intentions, especially if you're a beginner camper, you may run out of (or forget to pack) some necessary items.
If, for example, your food supply is running low, consider asking a fellow camper if he/she can spare some provisions. Or, better yet, see if you can find a grocery or convenience store nearby.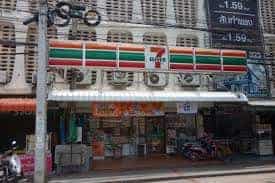 If you run out of fresh water, a portable filter or water purification tablets can help turn river water into safe, drinking water.
If insects and mosquitoes are more of a problem than you bargained for. Then you can see if you can borrow some citronella candles from a neighboring campsite if your repellent spray happens to run out prematurely.
Or, if you happen to have a battery-operated fan with you, turn it on at full blast to keep flying pests away. And, of course, starting a campfire also helps, since most insects hate intense heat and/or smoke.
The best thing to do, in any circumstance, is to make the most of what nature has to offer and just 'go with it!'
Conclusion
To conclude, beginner campers should always have the 'top ten' essential items on-hand when heading out into the wilderness.
These include the following: a sleeping bag, tent, food, water, fire starter, first-aid kit, pocketknife, compass, rain gear, and a lantern or flashlight!
Hopefully, this article has provided you with enough information to safely and effectively plan for your upcoming outdoor adventure.
And remember, what makes camping such a great experience is that (as with all things 'nature-related) you never really know what to expect!
So be prepared, take care, and have fun out there!