Exploring the great outdoors is incredibly exciting for nature lovers, but gear and equipment can often take a toll on one's budget. Camping gear can be costly without knowing when to buy it, as there are a few instances where you can get great value for money and a ton of savings. So, when is the best time to buy camping gear?
The best time to buy camping gear is at the end of the seasons (summer and winter), on Black Friday and Cyber Monday, at the end of the year, at holiday sales, on Amazon Prime Day, or during flash sales. However, each sale may have variations and limitations in available stock, depending on the store.
Unless you desperately want a specific item that you've seen on the market, try and resist the temptation to buy camping gear spontaneously. You may end up spending much more than you had planned. Join us as we discuss the best time of year to buy camping gear so you can benefit from some fantastic outdoor gear bargains.
Best Time to Buy Camping Gear
If you love camping and love shopping, you'll be happy to hear that you can find some amazing outdoor gear sales throughout the year. To avoid wasting money on similar items, look out for clearance sales and discounts during these times.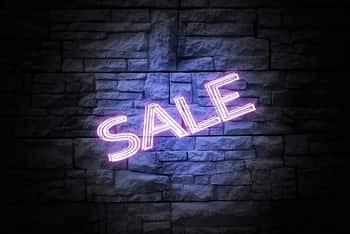 End of Season Clearance Sales
You will find some of the best camping gear sales at the end of the season since most stores generally begin clearing their stock in preparation for new items, clothing, gear, and equipment. They generally mark down their prices to sell excess old stock as quickly as possible while still making a smaller profit or breaking even.
However, end-of-season sales may differ based on location – even in areas with the same season cycles. Some retailers may start end-of-season sales much sooner than others, while some stores wait a few weeks and host off-season sales instead. It's best to keep an eye out for these merchandise providers to make sure you know what sales to look out for and how to compare prices between sales.
Summer Camping Gear
At the end of summer, when camping peak season draws to a close, you'll find plenty of camping gear sales at various merchandise stores, sports shops, outdoor warehouses, and even online stores. During this time, many classic camping items are sold at discount prices, including hiking boots, camping equipment, and much more.
The end of summer in the United States is typically around August or September, but seasons may vary depending on where you live. Some of the most popular items found during summer end-of-season sales include sleeping bags and hammocks.
Winter Camping Gear
On the other hand, if you're more of a winter outdoor enthusiast, you'll be able to find specialized camping gear at the end of winter. This is when stores will begin clearing their shelves in preparation for warmer seasons. You'll be able to find plenty of camping gear items suited for chilly weather, such as boots, jackets, and snowshoes.
Depending on your location, winter may end at varying times throughout the year. However, in the United States, it generally ends around March or April. Some of the most popular winter end-of-season sales include winter sleeping bags and insulated clothing such as heated gloves.
Black Friday and Cyber Monday
It's well-known that some of the biggest sales of all time happen on Black Friday and Cyber Monday, the days after Thanksgiving. But, this extends to camping gear and equipment as well. Many stores pride themselves on offering huge discounts and mind-blowing sales during this time.
The type of camping equipment you can find for sale may vary here, however, as the available stock may differ drastically between merchants. Hunting for bargains is undoubtedly the best way to search for the best deal and compare prices between camping gear and equipment options, and compare prices between different stores.
End of Year Sales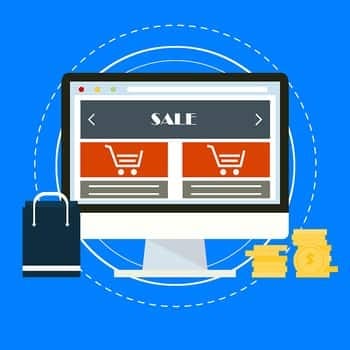 Similar to end-of-season sales, end-of-year sales can offer some amazing bargains. Most merchants and stores will begin clearing their shelves at the end of the year in preparation for new lines for clothing, updated gear and equipment models, and the latest trends in camping accessories.
They would need to make sure they have enough room on their shelves for the incoming stock from suppliers, and they will sell camping gear for discounted prices. In some cases, they may host end-of-year clearance sales during the December holidays, as they know many families may be planning outdoor vacations during that time.
For this reason, these sales may be marketed as end-of-year clearance sales or holiday sales. Stores may start selling their merchandise at discounted prices at the beginning of December or even at the end of November in some cases, but many stores choose to host their sales between the day after Christmas and New Year.
Stores typically have end-of-year sales to sell old stock as soon as possible, as waiting too long may risk the stock becoming outdated and hinder their chances at still making a decent profit or breaking even when selling these items. Depending on the store's sales records throughout the year, they may offer a blend of summer and winter camping gear, equipment, accessories, tools, and much more.
However, there is a rather predominant downfall to end-of-year sales concerning the freedom of choice between items. End-of-year sales generally have the last of each item or category, meaning the most popular colors, models, and most common clothing sizes would likely be sold out.
This can be problematic for many individuals, and checking out the end-of-year sales should be more about luck or unexpected finds. Don't get your hopes up for specific styles and gear, especially if you're looking for trending items and camping clothing. But, it's a great time to find some nifty camping accessories, universally overstocked camping items, and outdoor tools.
Also, Check out wherearemade.com to find out about the manufacturing location of different products.
Annual Holiday Sales
Depending on location, you may be able to find some stores that host specific holiday sales, such as on Memorial Day, the Fourth of July, and Labor Day in the United States. Some of the most iconic outdoor retailers sell numerous camping gear and equipment at discounted prices to celebrate the holiday.
Amazon Prime Day
If you love shopping online, waiting for Amazon Prime Day may be a fantastic option for your camping gear needs and budget. Amazon Prime Day is an annual sales event exclusive to Amazon Prime members. It offers some incredible bargains on just about anything, including camping gear.
Some of the best outdoor items to buy on Amazon Prime Day include classic camping gear and equipment for winter and summer adventures and even solar panels. However, it should be noted that although the event typically begins on July 15th, this may vary each year.
Flash Sales
Many stores host flash or pop-up sales for various reasons, such as a sudden stock change, a spontaneous business-specific celebration like an anniversary or birthday, or promoting a new item. The trouble with flash sales is that they cannot be predicted unless you are a devoted customer and frequently visit a specific physical or online store and follow them on social media.
However, the nature of these flash sales doesn't mean that you have to rely solely on luck to catch a great deal. Retailers frequently notify their most loyal customers if they're having a pop-up or flash sale, which typically only lasts for a day, a weekend, or a week at most in rarer cases.
If you want to stay in the loop concerning sporadic flash sales that are hosted by numerous retailers and are not on the calendar, ask your favorite brand merchandise providers and outdoor stores if they have a customer's subscription service or notification system. They may send you a text or email to give you a heads up before the masses find out!
Best Time to Buy Tents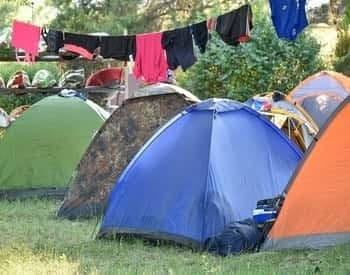 The best time to buy tents is at the end of seasons, depending on the design and intended purpose of the tent. Classic camping tents generally go on sale at the end of summer, while insulated tents may go on sale at the end of winter.
These discounts are similar to end-of-season sales, where retailers try to clear shelves in preparation for future stock. You may be able to find tents at bargain prices at other sales events and holiday sales, but high-quality tents may be tricky to find at other times throughout the year.
Issues with Buying Camping Gear on Sale
Although opportunities to buy camping gear and equipment for ridiculously low prices are incredibly exciting, there are a few factors to consider. While these factors won't necessarily influence the budget you're working with, they will greatly impact what you'll ultimately get your hands on at various sales.
Camping Clothing and Gear
Shopping for camping gear on sale can be particularly perplexing, whether you're visiting physical stores or are shopping for your items online. It's important to consider that since most of the items on sale will be clearance items from the previous season's stock, there won't be much freedom of choice concerning clothing and gear.
Items like jackets, pants, and boots all require a very comfortable fit to have a pleasant experience throughout your camping trips – not to mention that they are incredibly important for safety and health as well. While it's understandable that you may not want to break the bank on these items, it may be worthwhile buying them at full price – here's why.
Unless you're lucky or have an uncommon clothing and shoe size, it's unlikely you'll find camping gear that fits and feels just right. Most camping clothing and footwear that go on sale off-season are the items that did not sell – for various reasons. In most cases, the sizes were not as common as others.
However, another common reason for discounted clothing and shoe items is more lenient – fashion and trends. In many cases, certain colors and designs may not have been as popular or stylish as others, and you may be able to overlook these aspects considering the potential for massive savings – provided that it fits you well.
In most cases, you should expect to find more camping accessories concerning gear and clothing, as these typically don't involve specific sizes. Such items include goggles, hats, caps, belts, socks, gloves, and much more. So, you may still have decent choices concerning camping accessories.
Classic Camping Equipment
There may be a fair amount of variation and unpredictability at sales concerning camping equipment, irrespective of the season. Most camping equipment and gear on sale may not have huge discounts, or they may not meet your specific technical needs. Still, you may get lucky and find the type of camping shower or cooker that you've wanted for a while, and for a good price, too!
How Much Money Can You Save at Camping Gear Sales?
The amount of money you can save by buying camping gear during these periods will differ depending on the store and the items being purchased. Top brands may not be discounted as much as less well-known brands, and certain equipment or gear may still cost a fair amount of money.
For this reason, less well-known brands generally offer the largest discounts during sales to attract more customers. Additionally, the model of camping gear or equipment being bought will influence how much you can save as well, since retailers are usually desperate to sell discontinued models to avoid making a loss.
The most renowned retailers such as Moosejaw, Backcountry, and REI run various promotions that offer savings of approximately 15% – 30% overall. In some cases, you may be able to find sales offering savings as high as 50%, 70%, or even more if you're lucky! But these sales are typically hosted by common outdoor retailers such as Steep and Cheap or as a part of iconic sales events like Black Friday.
While it can be frustrating to see such demanding price tags on some of your most needed camping gear and equipment, retailers have many limitations concerning when and how they sell items at discounted prices. The best way to get what you want without breaking the bank is to be well-prepared for infamous sales periods and do weekly check-ins for flash sales at your favorite stores.