Nature at its Finest: What is Primitive Camping?
Whether you're interested in a weekend getaway or the road trip of a lifetime, camping might be the best way to maximize your experience.
Camping itself can be tailored to different lifestyles. Maybe you've turned your car into a camper van or you're boondocking in an RV. Maybe you want the luxury of glamping.
Or maybe you want to immerse yourself in nature. With so many options to choose from, it can be a little hard to pick one.
If you're looking to really "rough it," primitive camping is the one for you. But what is primitive camping?
Simply put, primitive camping is when you camp in a secluded area with no running water, no bathroom, and no electricity. Depending on where you are exactly—how remote the location is—you may find that there is no cellphone signal either. Here are a few benefits and tips for primitive camping.
What are the benefits of primitive camping?
Privacy
Primitive camping means you are either backpacking through nature or a campground has a specific primitive camping area. This means that you get to be far away from a crowded, noisy campground.
Cost
In most cases, primitive camping will be absolutely free. If you're hiking through the mountains, this point needs no more explanation. However, if you're planning on camping in a national park or on a campground, it's best to do your research about the cost.
Nature and Wildlife
It is just you and nature when it comes to primitive camping. The point is to distance yourself from the luxuries and comforts of everyday living.
You can also pick a location to pitch your tent that has spectacular views. The secluded aspect of this camping style means you'll be able to see and hear animals better in their natural habitat.
What are some challenges you may encounter while primitive camping?
Packing
A tent, sleeping bag, food, water, and an extra layer of clothing are absolutely essential for primitive camping. While you want to make sure you are well-equipped for your adventure, you also want to be careful not to overpack.
Remember that, if you're backpacking, you will have to carry everything to where you are pitching your tent. Even if you stay on a campground, the secluded primitive camping area could be a trek from where you've parked your vehicle.
Do your research and plan your meals in advance so that you do not overpack.
Depending on how long your camping trip is, ask yourself whether you can get away with simply bringing sandwiches, fruit, and trail mix.
Be mindful of bringing food items in glass jars or metal cans. These items are heavy. Do more with less so that you don't overpack.
Water supply
Your water supply is probably the most important thing to consider. It is your lifeline. Each person generally needs 2 liters of water per day. However, remember that you will also need this water for cooking and washing up.
Once more, it's important to do your research here about the camping location. While there won't be any running water, there might be a creek or river whose water you can purify and drink.
Do not drink water directly from rivers. Should you choose to make use of natural sources of water, you will need to have purification tablets, a LifeStraw filter or similar.
However, if there are no natural sources, you will have to carry your water with you. Water is heavy and you cannot get around bringing some or a lot with you. So packing only your camping essentials is key.
Wildlife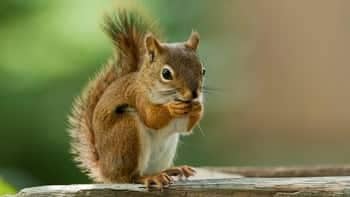 Animals and insects will probably want to get to your food. They will be attracted by the smell without being deterred by the crowds and noise at regular campsites. The last thing you want is a raccoon or a bear trying to get into your tent in the middle of the night.
The best thing to do is to keep your food and gear elevated, tied up off the ground in a tree somewhere near your campsite.
If you can afford to buy one, bring a bear canister. This will add an impenetrable layer of defense to your food. They can be expensive and a little heavy but are ultimately worth it.
This point is a matter of safety for both you and the animals. Animals' stomachs can't always digest human food properly.
First aid
It is important to have a first aid kit with you and you should be equipped with the knowledge to handle any basic injuries such as wounds, burns, and sprains.
What are some helpful primitive camping tips?
When making your packing list, consider also the following items:
Instead of a flashlight, a headlamp frees up your hands of and/or while you are hiking in the dark. It also makes it easier to pitch your tent in the dark.
Bring a map and compass.
Bug spray
Sunblock
Waterproof matches!
The GPS on your phone cannot access location services without a cell signal. If you do have cell service, it is still good to have a backup.
Your phone's battery could die or your phone could break—though let's hope not. Either way, it is better to be safe than sorry. Or perhaps navigating your way around with a compass is another fun challenge.
Cooking: Firewood or camping stove.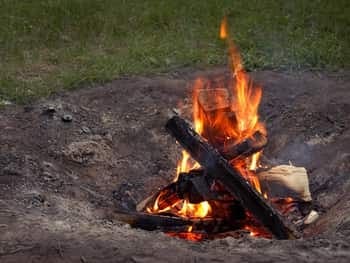 When camping, it is useful to know how to start a fire in the worst-case scenario. However, the National Parks probably has its own rules regarding fires.
You might not be allowed to start one. You might not be allowed to start a fire with the park's dead branches: you have the option of bringing in your own firewood.
A campfire can provide warmth, even if you don't have anything to cook. Alternatively, it could be easier to bring a camping stove.
Toilet Paper
Sunscreen
Pocket knife
Raincoat
Leave no trace
Since you'll be off the grid, you'll have to take care to leave the site just as you found it. Take any rubbish with you when you leave.
As for your waste, you might also have to take that with you. Take a look at the national park's regulations. Otherwise, you can simply bury your waste, so long as you bury it 6-8 inches underground's, and 200 meters away from any water source. If this is the case, remember to bring something to dig with.
How is boondocking different from primitive camping?
An alternative form of primitive camping is boondocking. While boondocking is a more comfortable way of "roughing it," it still comes with a lot of the same benefits as traditional primitive camping.
You still have lots of privacy. The location is free. And you can still get spectacular views—like a sunrise in the desert, for example.
Primitive camping is a great way to get in touch with nature. But it is not for everyone. It involves a specific skill set for your own safety.
Remember it is important to be prepared because there is no ranger or neighbor to give you a helping hand. Do your research, stay safe and have fun!