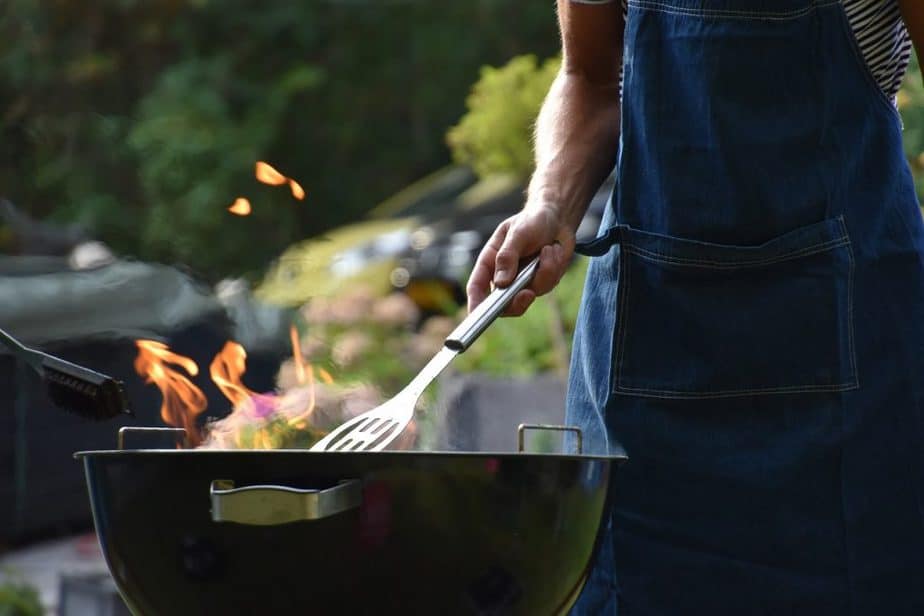 You can have a lot of fun in Backyard Camping if you can't go far from home to have a camping experience, then why not bring that outdoor camping experience to your home's backyard. Backyard Camping is a great way to have a lot of fun, for you and for your children.
In this guide, I will guide you to Camping in your Backyard, ideas to have fun activities, recipes to cook. I will guide you as briefly as possible and will also try to cover every question you might have in your mind.
How to Go Camping in Your Backyard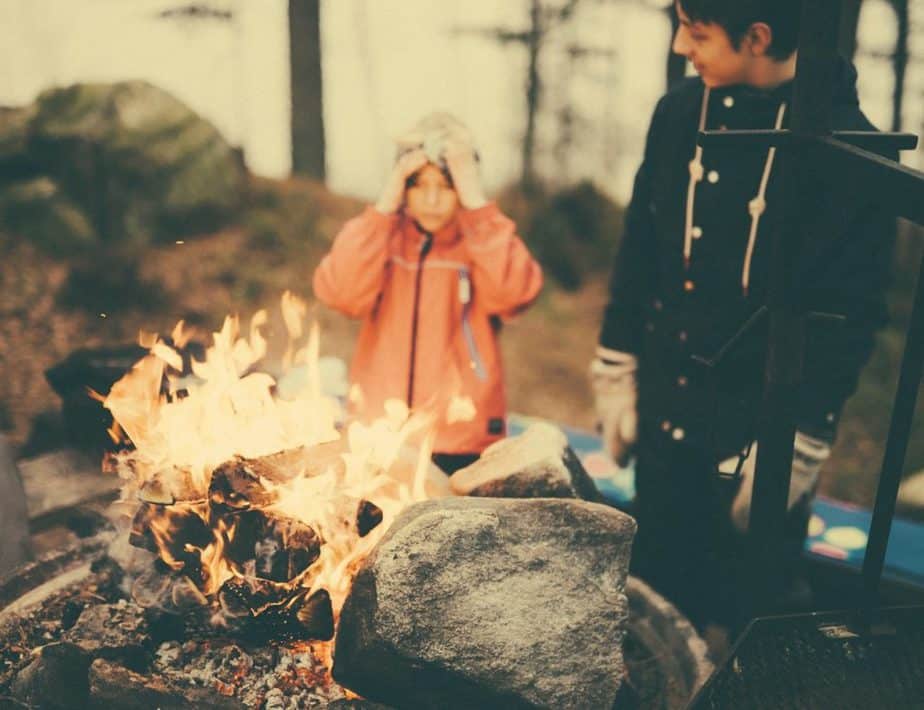 1. Make Rules
Before you start camping in your back yard, set some rules for children and yourself because you don't want your family to keep going home to play video games or watch TV. These rules will only make this outdoor experience memorable for your family.
Now its time to take the first step toward Back Yard Camping, Follow these steps.
2. Back Yard Camping Supplies
First of all, you will need supplies to be comfortable while camping in your back yard, make sure you have everything at the campsite, so you won't have to go home.
Tent or Tarp – How to Set Up Tent – Overstock.com
Sleeping bags
Over head Umbrella or shade
Picnic Table
Utensils and Kitchen Camping
Grill or Fire pit
Flashlight
Insects Repellent
Ingredients to make Camping Food recipes
Food and Snakes
Batteries
Books to Read
Water
Toys for outdoor games
Make sure you bring everything that is comfortable for kids
Hygiene Essentials
3. Set Up Tent
Set up tents in your home's back yard or lay a tarp for sleeping bags if you are planning to sleep under the sky to have a beautiful sight of the stars.
How to Set Up Tent – Visit Overstock.com
4. Place Portable Table Or Picnic Table
Placing a portable table or picnic table at your campsite will make meal preparation simple and easy for you.
5. Grill And Outdoor Fire Pit
Make sure you have a Grill or Outdoor fire pit to cook camping recipes.
Important Tips For Best Experience
Use Real Campsite equipment to get the feel of real outdoor camping.
Keep kids engaged, with fun activities, to keep them interested in the camping. (I mentioned some different fun ideas below make sure you check them out)
Don't Use a Computer or phone and try to enjoy camping like you are really on an outdoor campsite.
When you are camping in the backyard, your house should disappear for you except your bathroom.
Backyard Camping Recipes
Another great thing about camping is Cooking Food at the campsite, it makes camping even more fun. The following list is consists of amazing recipes.
Quick List
Dutch Oven Mountain Man Breakfast
Campfire Foil Packs
Campfire Potatoes
Peanut Butter Cup Grilled Sandwich
Campfire Green Beans
S'mores
No Bake Camping Cookies
Maggie's Camper Specials
S'More Bars II
Campfire Banana Split
Barbequed Cabbage
1. Campfire Foil Packs Recipe
⭐⭐⭐⭐⭐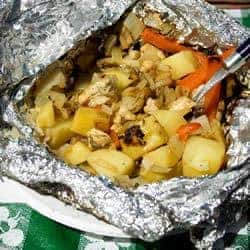 Image Source: Allrecipes.com
Make this Recipe: Visit – Allrecepes.com
2. Dutch Oven Mountain Man Breakfast Recipe
⭐⭐⭐⭐⭐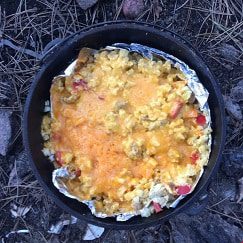 Source: Allrecipes.com
Image Source: Allrecipes.com
Make this Recipe: Visit – Allrecepes.com
3. Campfire Potatoes Recipe
⭐⭐⭐⭐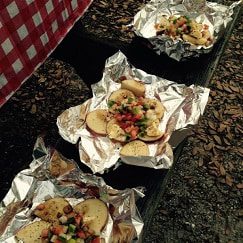 Image Source: Allrecipes.com
Make this Recipe: Visit – Allrecepes.com
4. Peanut Butter Cup Grilled Sandwich Recipe
⭐⭐⭐⭐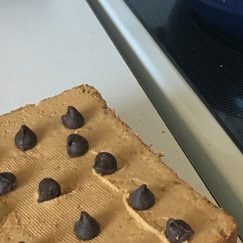 Image Source: Allrecipes.com
Make this Recipe: Visit – Allrecepes.com
5. Campfire Banana Splits Recipe
⭐⭐⭐⭐⭐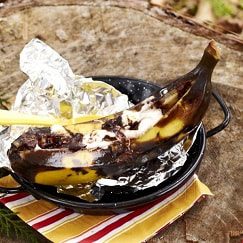 Image Source: Allrecipes.com
Make this Recipe: Visit – Allrecepes.com
6. Campfire Green Beans Recipe
⭐⭐⭐⭐⭐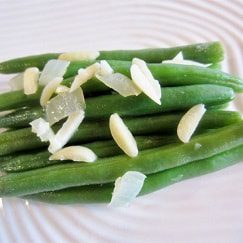 Image Source: Allrecipes.com
Make this Recipe: Visit – Allrecepes.com
7. S'mores Recipe
⭐⭐⭐⭐⭐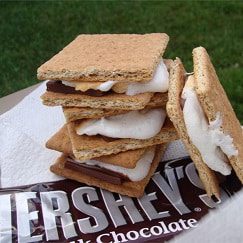 Image Source: Allrecipes.com
Make this Recipe: Visit – Allrecepes.com
8. No Bake Camping Cookies Recipe
⭐⭐⭐⭐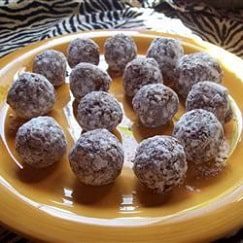 Image Source: Allrecipes.com
Make this Recipe: Visit – Allrecepes.com
9. Maggie's Camper Specials Recipe
⭐⭐⭐⭐⭐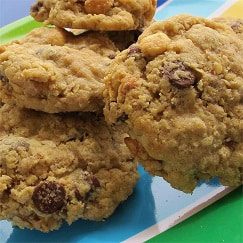 Image Source: Allrecipes.com
Make this Recipe: Visit – Allrecepes.com
10. S'More Bars II Recipe
⭐⭐⭐⭐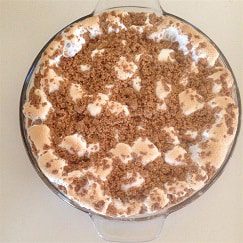 Image Source: Allrecipes.com
Make this Recipe: Visit – Allrecepes.com
11. Barbequed Cabbage Recipe
⭐⭐⭐⭐⭐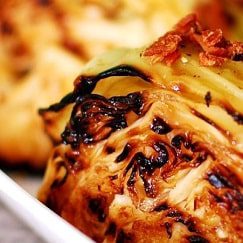 Image Source: Allrecipes.com
Make this Recipe: Visit – Allrecepes.com
Back Yard Camping Ideas/Fun Activities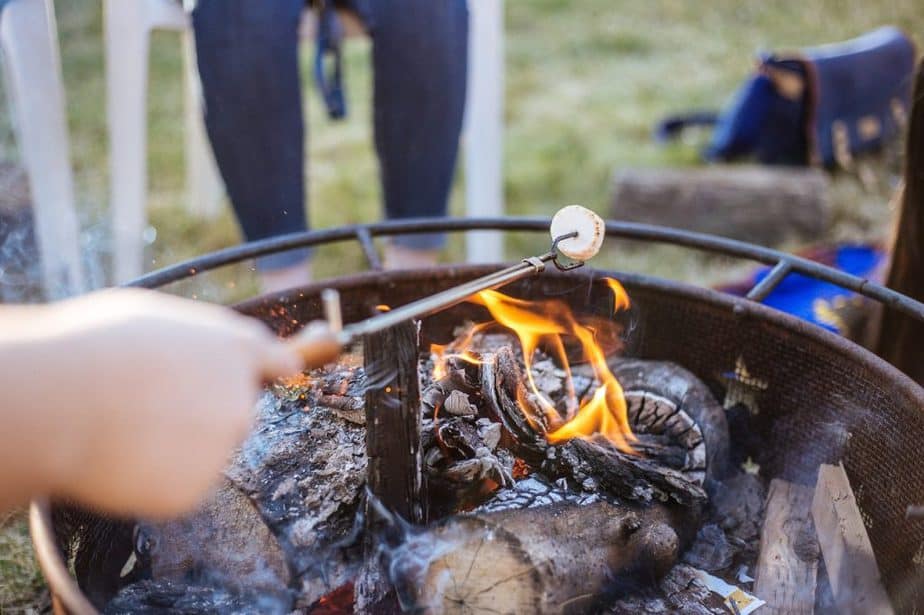 It is very important to have fun activities for kids and for yourself, to keep them interested in the outdoor experience.
Quick list
Make Natural Mosquito Repellent
Lightning Bug Catching Jar
Catch Squirrels
Play Bucket Brigade
Storytelling
Make Shadow Puppets
Star Gazing
Cook Meal
1. Make Natural Mosquito Repellent
Using these natural herbs, you can repel mosquito, isn't it great. Here is the tutorial for you. Tutorial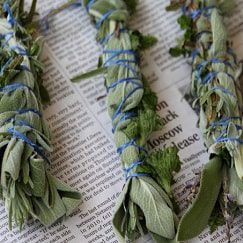 Image Source: Tillysnest.com
2. Lightning Bug Catching Jar
Kids love catching lightning bugs, make one and make backyard camping more fun.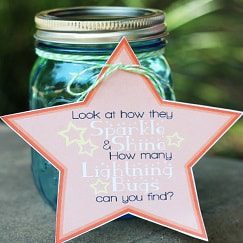 Make your Lightning Bug Catching Jar Here PositivelySplendid
3. Catch Squirrels
Don't get the wrong idea from the heading, I am talking about squirrel tag, in this game, one person act as squirrel catcher, and others act as squirrels, clinging to trees of their choosing.
If you don't have trees in your yard, don't worry, you can use tables and chairs.
Let's start game.
The catcher will shout "squirrel scramble," then the squirrels have to dash to another chair or tree and avoid getting tagged by the catcher.
If you get tagged before reaching the other chair, Congrats you are the new squirrel catcher.
4. Play Bucket Brigade
Bucket Brigade will be a fun game for children and adults equally. Especially children will have a lot of fun and exercise. This game is healthy and fun.
Let's Start This Game.
You will need a pitcher filled with water and some small pepper cups to divide between two teams.
When the game referee shouts "Start Now" both teams will compete with each other to take water from a pitcher and transfer that water to a pool or another big tub, with the help of small paper cups, the team that will empty the pitcher first will win.
Everyone will have a blast of fun and happiness. Enjoy!
5. Storytelling
Telling stories around the campfire at night will be the best and comforting experience for you and everyone sitting around the campfire.
Older kids will like the ghost stories, that will make them thrill and excited, make sure you don't go too far to scare them.
6. Make Shadow Puppets
You probably know about Shadow Puppet, and how much fun is it, some Shadow Puppets are easy to make, but if you want to impress your kids, then you can try making complex Shadow Puppets.
7. Star Gazing
Stargazing is the best way to spend some quality time with your kids, tell them about stories about stars and the universe. Stargazing will be an amazing activity, and you should write it on your list, to do things in backyard camping.
8. Cook Meal
When you are camping outdoor, make sure you have the necessary ingredients to cook some tasty dishes.
Even if you don't know how to cook, still try to cook it will be a lot of fun, take some help from a website for a recipe to cook at the campsite.
I think cooking at the campsite is the best of the camping, try to have as much fun as possible.
Is Backyard Camping Safe?
We want to have fun and enjoy life by staying safe. Is backyard camping safe? the answer totally depends on your location, your city's weather condition, the backyard, where you want to set up the tent, and most importantly, the reputation of your neighborhood.
Let's talk about some situations that may cause a problem if you are camping in your backyard.
Quick list of: Things to consider for safety
Your Neighborhood
Unsafe Campfire
Climate
Survey Your Backyard
Mosquito and Bugs
Your Neighborhood
Make sure you live in a peaceful neighborhood with a low crime rate, if not, then make sure your backyard is safe and secure, and add some extra security if needed.
Most importantly, ask yourself this question, if you are safe or not, and let your mind do the thinking. Also, know about your neighbors and surroundings of your area.
Unsafe Campfire
As we all know, kids don't usually care about their surroundings, so we have to make sure that they are safe and secure. Make sure campfire is safe for you, especially, make sure that all kids will be safe around a campfire.
Having a wood fire might not be safe, because if your kids are too small they will not care about anything other than having a lot of fun.
I will suggest you buy a gas fire pit, it offers many benefits like increased safety, No smoke, and no smoke-related disease.
Climate
Beautiful weather makes camping super fun but the bad weather does the opposite, so make sure you are aware of the weather in your area. To be fully aware of the weather watch weather forecast or install an app that will keep you updated about the weather.
The weather must be comfortable, please note if the weather is comfortable for you it doesn't mean it will be comfortable for children as well.
Kids are more vulnerable to weather changes, so make sure kids are also comfortable, and you have the necessary clothing for kids to make them comfortable.
Survey Your Backyard
Before camping in your backyard, take some time and take a brief look at the backyard and surroundings. Make sure there isn't anything that might be harmful or any tool that you may have forgotten in the backyard.
Kids like to run in the backyard, and you will be playing a lot of games as well, before having fun in the backyard, it is necessary to have a brief look.
Mosquito and Bugs
The mosquito can be very dangerous if you aren't prepared for them, make sure you have sprays and other bug repellents, to secure the backyard.
I have also mentioned a natural mosquito repellent that you can use. The backyard shouldn't have so many bugs and mosquito, make sure you take care of them before camping.
Conclusion
If the backyard camping is safe or not, it depends on your approach, it is your responsibility to make sure the safety of your family. Take the necessary precautions and stay safe and enjoy the backyard camping without being worried about anything.
Read this article briefly and make sure you consider everything before camping, camping is a fun and great way to spend time with your family. I hope this article helps you, so you can make your backyard camping experience great and memorable.
Planning to Go Outdoor Camping? Read Our Guide: Camping For Beginners Things You Should Know Before You Go