If you have just one or two days to spare, you will have a hard time deciding if it is Dallas you want to experience or Fort Worth.
The sheer traffic and distance between both destinations bounds you to choose one. However, there are many tour guides that offer excellent day trips from Dallas to Fort Worth, which is worth experiencing in the short amount of time you have.
Quick Guide: Best Thing to Do In Dallas
Dallas Museum of Art
Klyde Warren Park
Fort Worth Zoo
Dallas World Aquarium
Nasher Sculpture Garden
Highland Village Park
White Rock Park and Lake
Dallas Botanical Gardens and Arboretum
Perot Museum
Legoland Discovery Center
Epic Waters Indoor Waterpark
Ripley's Believe It Or Not
George W. Bush Presidential Center
The Fort Worth Water Garden
Sundance Square
Even a whole week of fun and adventure in Dallas – Fort Worth will not be enough to explore the miraculous things this Metroplex holds.
There are countless things worth doing and seeing in Dallas – Fort Worth (DFW), which can keep you occupied for months.
The majority of these attractions, add up quickly and they do not require excessive amounts of money to be enjoyed.
The Dallas – Fort Worth Metroplex comprises of a horde of activities and unbeatable attractions for family and kids to savor for free.
1. Dallas Museum of Art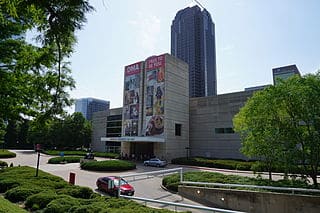 Since everything in Texas is more prominent than usual, it is also home to one of the United States' grandest museums. An additional bonus is that the admission is free of cost.
This astounding gallery displays a wide array of more 22,000 artworks that span over a history of 5,000 years. An outclass museum like the Dallas Museum of Art, which can be enjoyed at the cost of nothing, should totally be on your list of things to do in Dallas Fort Worth.
2. Klyde Warren Park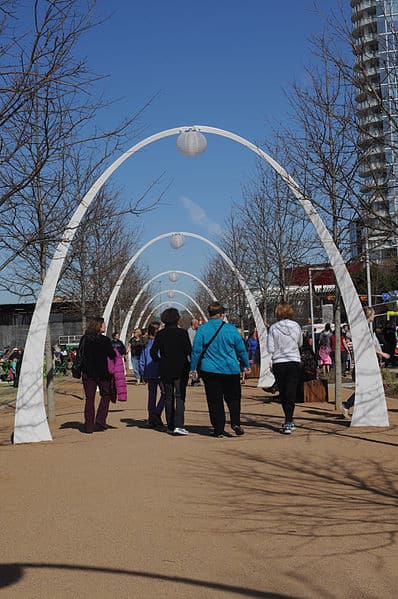 Situated in the downtown area of the Dallas Arts District the Klyde Warren Park is a tiny oasis within this massive city. This is not the usual kind of park; instead, it is constructed over an expressway.
Klyde Water Park is full of fun things to do for free. Visit this fun-filled destination where you enjoy dog parks, gastronomic delights, gym classes, live concerts, chess, free Wi-Fi, etc.
3. Fort Worth Zoo
The Fort Worth Zoo first started off with 2 bear cubs, a lion, peacock, coyote, some rabbits, and an alligator. Now, it houses a range of everything from flamingos to jaguars and lots more.
It is particularly recommended for newcomers to pay a visit to the Museum of Living Art. This museum is home to more than 5700 species of birds, amphibians, and reptiles living amid man-made murals.
4. Dallas World Aquarium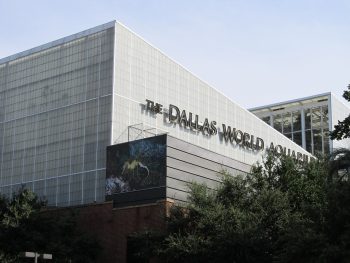 The word aquarium does not do justice to describe the beauty and attraction of this place. Like other aquariums, you can find plenty of stingrays, fishes, octopuses, eels, and other aquatic creatures inhabiting the large tanks.
However, even more, fascinating about the Dallas World Aquarium is that it also inhabits flamingoes, penguins, and sharks.
A live tropical rainforest gives refuge to crocodiles, toucans, manatees, and monkeys. In contrast, a Mayan display features exotic creatures like ocelots and Jabiru storks.
The best time to visit the shelters is during the feeding time when you will be more informed about the various species.
The Dallas World Aquarium is a must-visit place to take your kids in Dalla – Fort Worth. It also gives them an excellent opportunity to learn a lot.
5. Nasher Sculpture Garden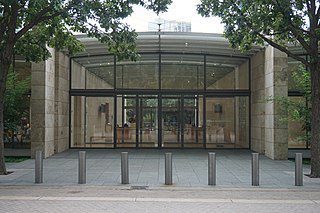 The Nasher Sculpture Garden continues to impress tourists and locals with its mesmerizing outdoor and indoor galleries.
The complex is home to approximately 300 artworks by contemporary articles like Rodin, Picasso, Matisse, etc.
Tourists can find an entire collection of miniature marble statues to larger installations.
The Nasher Sculpture Center also organizes various workshops and lectures for adults who know the museum and its collections.
6. Highland Village Park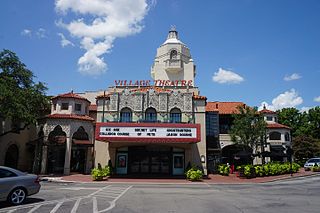 This Mediterranean styled shopping complex houses some of the chicest and top-notch stores in an alfresco setting.
It lets tourists and locals roam about for hours. The shopping area is one of a kind that features a movie theatre and several restaurants and shops that depict how wealthy the neighborhood is.
Many people refer to the Highland Village Park as Dallas's very own Beverly Hills, which is the most significant indicator of exactly how upscale the stores must be.
7. White Rock Park and Lake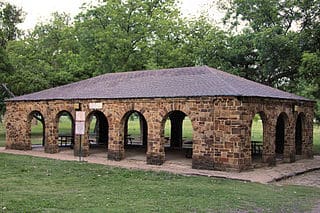 The exclusive and serene landscape you can find in White Rock Park and Lane cannot be found anywhere else. It is situated just 10 miles towards the north of Dallas downtown.
At White Rock Lake and Park, you can experience exciting activities like rollerblading, fishing, biking, and lakeside picnics.
The locals and tourists can relish a lovely boat ride and go kayaking or paddle boating. The lake prohibits swimming, but you will never get bored.
There are dozens of attractive sites like the Bath House Cultural Complex, White Rock Lake Museum, and Dallas Botanical Gardens.
You can also explore the dog parks, rent pavilions, and enjoy a picnic.
8. Dallas Botanical Gardens and Arboretum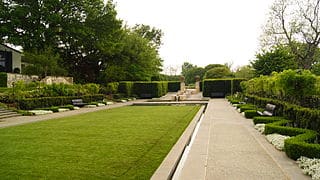 It is quite right that Dallas comprises numerous highways and towering skyscrapers. Still, it is equally blessed with ample green space.
To escape the bustling city life, make your way towards the Dallas Botanical Garden and Arboretum, which stretches over 66 acres in White Rock Park and Lake.
Take a casual stroll along within the Margaret Elizabeth Jonsson Color Garden, which boasts more than 2,000 kinds of azalea blooms during spring and numerous acres of chrysanthemums as fall takes over.
Many old homes are encompassing the lake, cushioned amidst the natural forest. The Dallas Botanical Gardens and Arboretum is worth visiting to flee away from the blistering summer sun.
9. Perot Museum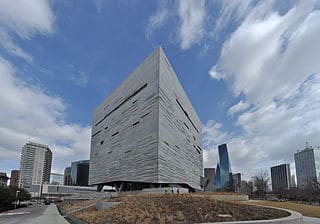 During your visit to this fantastic Metroplex, you will be amazed to find the number of things you can do in Dallas – Fort Worth with your kids.
During your trip to the Big D, do not forget to spare some time for your kids and take them to the Perot Museum of Science and Nature.
The facility extends over a space of 180,000 square feet and showcases a wide array of educational displays.
Of particular interest is the T. Boone Pickens Life Then and Now Hall, which comprises old age dinosaur skeletons and as well hosts a fulfilled scavenger hunt.
Another exciting attraction to catch sight of is the Rose Hall of Birds. This lets you witness an interactive procedure of how birds socialize and fly.
10. Legoland Discovery Center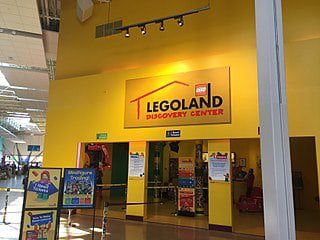 If your kids are fond of Lego, they will undoubtedly go insane after visiting the Legoland Discovery Center.
Altogether, the discovery complex features twelve major attraction sites. This place offers three rides, ten play areas, and Lego building zones, a 4D cinema hall, and endless family fun.
The center even hosts an Adult Night where you and your friends can enjoy this to your heart's content.
11. Epic Waters Indoor Waterpark
One of Dallas Fort Worth's newest additions, the Epic Waters Indoor Park, is an enormous 80,000 square-foot indoor recreational park.
Together, this waterpark features enjoyable rides, slides, pools, lazy rivers, etc. No matter how blazingly hot it is in Texas, the Epic Waters Indoor Waterpark lets you unwind, enjoy, and cool off the sweat.
Here, you and your kids can relish a whole day of riding slides and splashing the fresh pool water. The park also hosts exciting events throughout the summer that can mark your entire season's calendar.
12. Ripley's Believe It Or Not
Coming to Dallas and leaving without exploring and most renowned Ripley's Believe It Or Not Auditorium would count as a sin.
This excellent destination lets you witness all kinds of strange people and occurrences that will blow your mind. You can pose with some of your adored celebrities in the Louis Tussauds Wax Palace.
Another enjoyable thing would be to wander around in the mirror maze and be dazzled. Lastly, you can fight against zombies in a 7D theater, or even participate in the Impossible Laser Race, where you have to dodge lasers.
In short, Ripley's is one of the most happening things to discover in Dallas – Fort Worth with your kids.
13. George W. Bush Presidential Center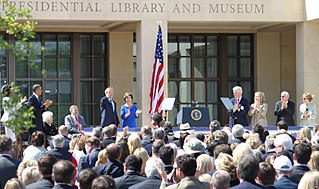 The Bush Presidential Center is the home of George W. Bush that is governed by several institutions like the George W. Bush Institute and National Records and Archives Administration.
It comprises a grand 15-acre park, a museum store, and a fully functioning restaurant called Café 43.
This museum consists of the finest collections of the presidency of George W. Bush, a duplicate Oval Office, and approximately 43,000 gifts.
14. The Fort Worth Water Garden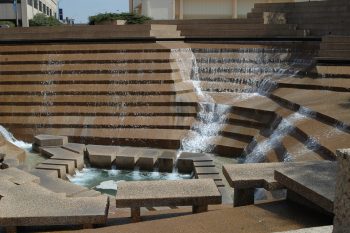 In the downtown of Fort Worth, this water garden is more like a tiny oasis within the city. It acts as a significant attraction spot and worth visiting the place.
A trip to Fort Worth Water Garden costs nothing, so simply head down to the strikingly beautiful cascading area and find yourself encompassed with nothing but water.
The other parts of Ft. Worth include fountain pools and meditation pools bordered with lovely oak trees.
15. Sundance Square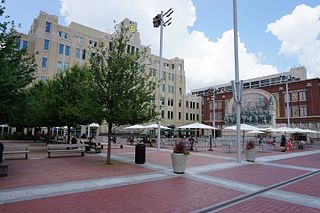 Sundance Square is the ideal place to delve into regardless of whatever hour it is. The 35-block district is situated in the downtown.
It comprises a variety of exclusive boutique shops, art galleries, fantastic bars and restaurants, and venues where live performances occur.
After going on a shopping spree, you can unwind and relax in Sundance Square Plaza. Admire the fountains or go to watch an entertaining comedy show.