RV Camping Destination in Florida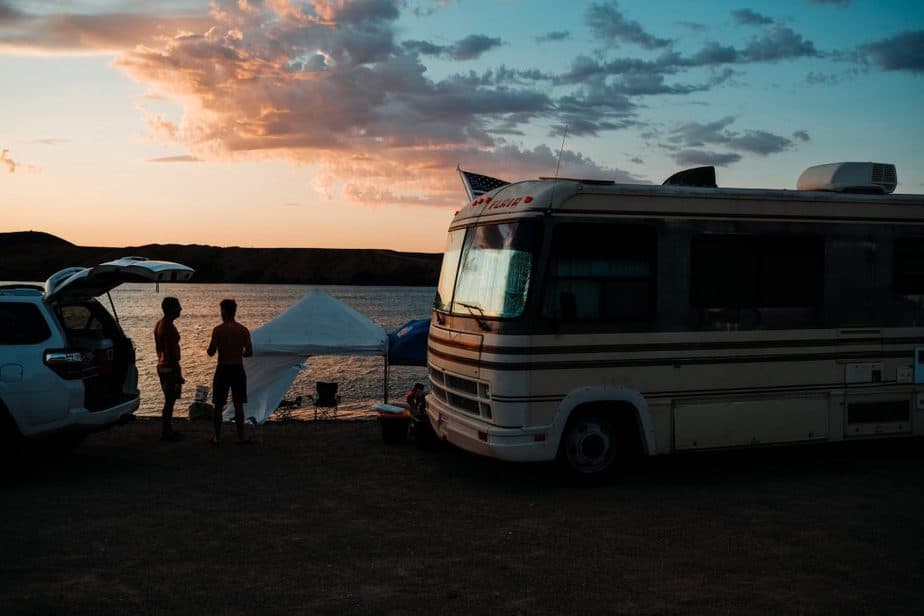 Florida is a beautiful state, known for its scenery. Lots of RV owners like to visit Florida because of its beauty and breathtaking scenery along the road.
Florida is very famous for RV camping, but it becomes super popular in the winter. This sunshine state is very RV friendly. Florida is known for its long summer season, and most importantly, its sites that beat summer's hot weather.
There are many amazing places to visit in Florida, and also many tourists attraction are located in Florida. In this article, we will talk about the top best destination for RV camping in Florida. I will try to cover every aspect mentioned places for RV Camping.
Quick List of RV Camping Destination in Florida
Fort De Soto Park ST. Petersburg Florida
Rainbow Spring Campground
Cedar Key Florida
Boyd's Key West Campground
Anastasia Island Campground
Fort De Soto Park ST. Petersburg Florida
It is a little tough getting a camping spot here if you are trying to do it last minute unless you just get lucky and get a walk-up site. You should try to book a campground a little way out if you know your gonna be in this area.
Sites in Fort De Soto RV Parks are beautiful and private because between the campsites there are a lot of trees and foliage to give you privacy. So, you don't feel like your neighbor is with you at your campsite.
Fort De Soto Park Offers
RV camping with pets
RV Camping Without Pets
Tent Camping
Being here in Fort De Soto is an amazing experience, it also has some of the best beaches in Florida, and you are close to ST. Petersburg, and downtown area, if you want to go out for dinner, these are the places to go.
Rates Per Night
33 to 45$ Depending on Site and time of the year
A great feature of this Park is you will get to go into the Park Fort De Soto, itself with your pass. They have a great dog beach here if you are here with your dog or just want to experience beautiful beaches, this is the place to go.
While you are there don't forget to check out the fort, learn a little bit of history about Fort De Soto.
Rainbow Spring Campground
Rainbow Spring Campground is another highly sought after state park. I would suggest again if you are planning on visiting Rainbow Spring, then you should definitely try to book it a few months out in advance.
They do offer a certain number of walk-up sites, that pretty much all the state parks do in Florida. The camp spots are beautiful, private, and wide, and some of them do offer a full hookup.
They have sewer on a couple of sites, that is a nice little bonus because most of the state parks don't have a sewer hookup and you have to go to the dump station.
Types Of Camping
The Reason I believe everybody comes to Rainbow Spring is to get in the Rainbow River, they do offer tubing here.
The Water here is absolutely crystal clear you can see everything, turtles and fish can be easily seen in the water. I recommend this place if you are in Florida.
Rates Per Night
Cedar Key Florida
Cedar Key is an RV resort, it has a pool, and paved parking pads which is very good. One of the coolest things in Cedar Key is that there is a graveyard ruin over here from where people lived back in the day.
There were two pencil factories, where pencils were made for the world, back in late 1800.
Rates Per Night
Average 45 to 50$ Per Night
You will encounter mosquito there, that you might not be able to enjoy that sight. Cedar Key has a very cool old fishing village laid back vibe.
It's a very small village but if you love seafood then this is definitely for you. The Village is known for sunsets, the sunsets in this village are second to none, very beautiful and amazing scenery.
Cedar Key RV resorts are very nice with paved clean roads, paved parking pads. They have a pool and all the amenities you could want. This town is full of art, full of goods, seafood, and some of the gorgeous sunsets you will ever see.
At Cedar key, there is also a Shell mound campground, where you can get electric or you can get electric with water. They are very cheap like 16$ a night.
That one I will recommend if you are going to be in the west coast of Florida definitely check out Cedar Key Florida.
Boyd's Key West Campground
One of the great things about Boyd's Campground is that it is on the stock island, which is right next to key west. You are like four miles from downtown Duval Street in the main part of the key west.
The campground is pretty Tight you aren't gonna get a lot of privacy here, obviously, the place is at a premium in the keys. It is the most pricey campground than the others mentioned above.
Rates Per Night
100$ Per Night
Depending on what time of year you come like a fantasy fest or in holidays, they have a five-night minimum and it is around 135 to 145$ per night. It's quite pricey especially when you have to pay for five nights.
You will love the key, key west has a different kind of laid back vibe, that you won't fell anywhere else. It's one of the places that if it weren't so hot in the summertime you would have to think about retiring there, but in July the summer is so brutal.
But it has a lot of cool attractions to see, like Hemingway's house, where you will see where Ernest Hemingway lived for a while, Duval street is very touristy but also very rich in history as well.
Malorie Square during sunset is always very entertaining as they have street performers and also a great place to catch key west sunset.
Anastasia Island Campground
As I mentioned before, I will mention it again this is a very sought after campground you got to book it in advance. Use a website like wandering labs to put in a request and if anybody cancels you will get notified it works pretty good.
This campground is beautiful, quiet, and it is very private, a lot of trees between campsites. The history in Anastasia is amazing if you love history then this is probably the best place to go.
It has one of the best dog-friendly beaches too, there are many good restaurants that you will love to go to every time. There's history with the jail and a man who was hung there.
You will see old and beautiful city gates, Scarlett Ohara's is another amazing place. The fort is a really cool place to see while you are there.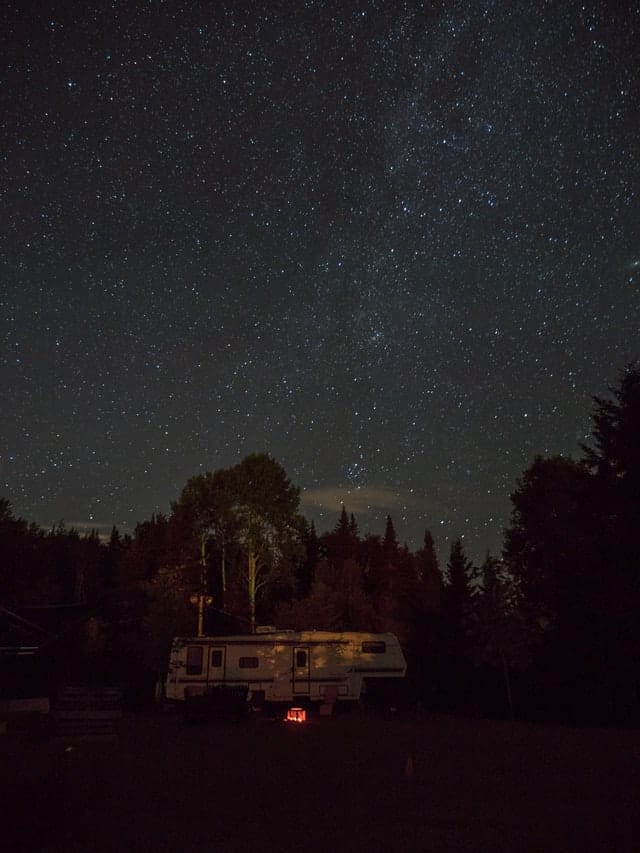 RV Camping: Tips To Make Camping Easier
Here are some tips for beginners to make your RV camping easier and more enjoyable.
Campfire
Portable Trashcan
Aluminum For Wet Fire Pit
Keep Your Fire Wood Dry
Fire Pliers
Don't Leave Campfire until its Completely Out
What To do With Leftover Oil
Weather Monitoring
Bugs and Mosquitoes
1. Campfire
We all love a campfire and that's the one reason why we go camping. Sometimes you get to a campsite and your fire pit isn't clean and filled with used stuff.
That's why you should buy a camping Shovel and its collapse and makes it easier to carry, but then you tighten it up and clear the fire pit and take the stuff out of fire pit using the shovel.
See Price – Matte Black Tri-Fold Shovel
Which bring us to our tip no. 2.
2. Portable Trashcan
When you are cooking you want to throw your stuff away, and you don't want your stuff blowing around, leave your campsite cleaner than you got it.
So a portable trashcan is very important, and don't leave it outside at night if you do then raccoons or another wild animal in that area will go crazy.
See Price – Wakeman Collapsible Trash Pop Up
3. Aluminum For Wet Fire Pit
After raining you are gonna fight to keep your fire pit stay lit because of the wet ground. So you put down a piece of aluminum foil in the fire pit and you build your fire on top of that.
This will help you to keep your fire lit, it is a great tip. Scouts use it all the time and it worked all the time.
After you finish with your fire pull this aluminum out and put it in your portable trashcan, obviously let it cool down first. Don't leave it in the fire pit.
See Price – Heavy Duty Aluminum Foil
4. Keep Your Fire Wood Dry
We always want dry firewood to build our fire, so keep your dry wood in a plastic tub. Also if you go and put firewood in the tub and if it rains then woods will stay dry. It is always good to have dry firewood.
Another thing that you can do if you don't have a plastic tub is to keep wood underneath your RV, it will keep it pretty dry. Always keep your firewood dry and you will have a much better fire.
5. Fire Pliers
When you are at the campfire, having the right tool to get logs in and out of the fire. This is because it can be dangerous, and you can easily burn yourself. Fire pliers are a great helpful tool to have with you to deal with logs in the fire.
It makes managing your fire so much easier and comfortable, so I strongly recommend this fire pliers.
See Price – Log Grabber
6. Don't Leave Campfire until its Completely Out
People don't usually care about it and they leave a fire burning in the campfire, which is dangerous because we don't want to have any unpleasant accidents. So always make sure you take care of the fire after using the fire pit.
Use your portable shovel or anything useful to move the fire to a side and pour water on it.
7. What To do With Leftover Oil
A lot of people have a problem with leftover cooking oil from bacon or whatever you are cooking. Use an Oil Keeper Fryer. This is a great and helpful tool to have.
See Price – Oil Keeper Fryer's Friend
8. Weather Monitoring
Another thing that you should carry with you is a weather monitoring system. We got apps these days but sometimes if you find conflicting weather information on an app.
Then you can simply use a mini weather station system as your backup because you always want to be aware of the weather when you are on the road. It doesn't require the Internet or cell signals to work.
That will measure wind speed, humidity, and temperature. This is a great way to track the weather without having any internet or cell signals.
See Price – AcuRite 00638A2 Wireless Weather Station
9. Bugs and Mosquitoes
This tip is a very important one because when you are camping in a lot of areas. The bugs in the morning in the evening especially can be a problem.
It is really easy for them to get in your RV and all of sudden they are in your RV and you are surrounded by thousands of mosquitoes and bugs, which is a problem. A couple of tips on that
If you are looking for a camper, the light outside of the RV, the patio lights, you might see some clear and some yellow or orange color.
Yellow and orange color lights are what you want because that doesn't attract Bugs.
Bugs are attracted to clear lights, so when you are coming close to the evening and you want to keep the bugs out of your RV, or this works with a tent too.

You want to make sure to keep all of your exterior lights and light just inside to a minimum as you are going in and out.
You need to have a light back on the RV, and try to keep light away from your front door, maybe settle a lantern over to the side.
If the light is right in the door and inside the RV when you open the door that is where they are gonna go.
If mosquitoes are already inside the turn on only one light inside let the mosquitoes gather on one light and use a vacuum cleaner to suck mosquitoes in.
Best Camping Tools