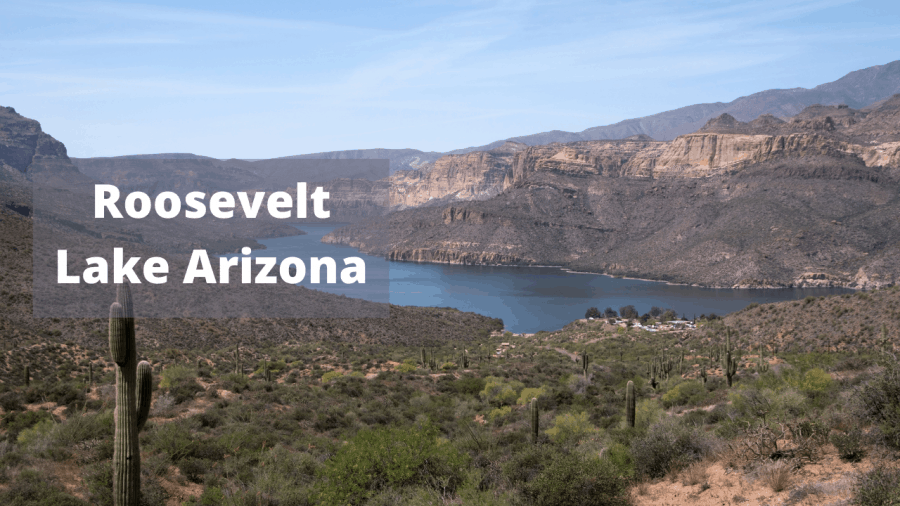 Camping Roosevelt Lake Arizona
Theodore Roosevelt Lake is a very popular boating and fishing spot in central Arizona. It was formed by the Roosevelt Dam, which was built in 1911, and covers 13,000 acres. The lake and the dam both lie in the Tonto National Forest.
You'll find several national forest campgrounds that offer campsites for both RVs and tents. As you enjoy your camping experience, keep an eye out for the area's wildlife, including deer, javelinas, and the occasional black bear.
Camping At South Side

Of Roosevelt Lake Arizona
If you want to camp on the south side of the lake, head to Cholla Campground. This is the largest all-solar-powered campground in the country. The campground offers more than 200 campsites for RVs and tents.
Each campsite offers picnic tables, fire pits, grills, and shade ramadas. Amenities include toilet and shower facilities as well as water spigots. You'll also find a children's playground on-site.
A fish-cleaning station and a paved boat launch make the campground ideal for fishing enthusiasts.
Camping At North Side Of Roosevelt Lake Arizona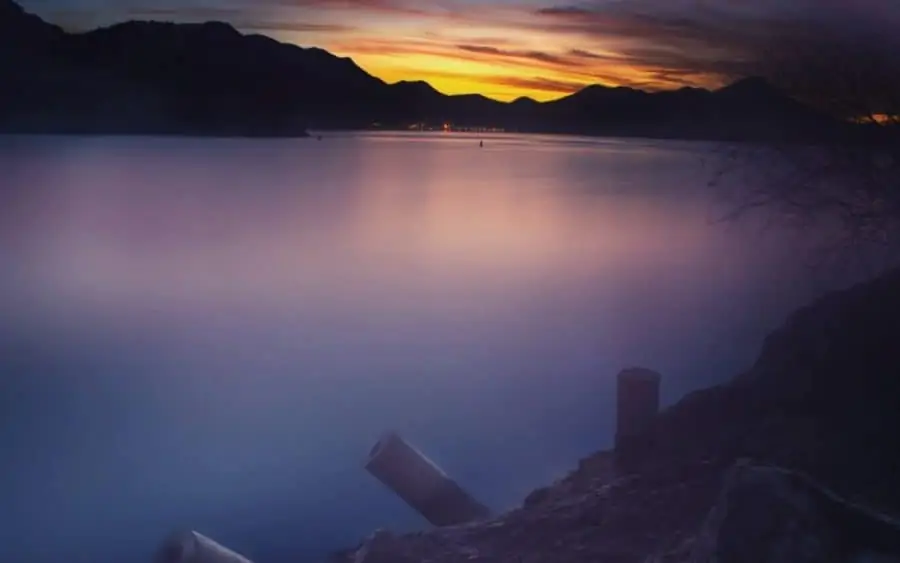 The Indian Point Campground is a scenic choice that sits on the north side of the lake. You won't find any trees, but the campsites offer the lake's views and the nearby mountains.
Each site also features things like fire rings and grills, as well as picnic tables. Water spigots and vault toilets are scattered around the campground. The area also has a boat ramp along with a fish-cleaning station that is near the launching area.
Theodore Roosevelt Dam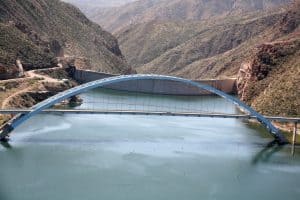 Group Camping
A group campground on the south end of Roosevelt Lake has plenty of room for larger gatherings. Campsites are located in nine loops. Amenities include restrooms, showers, water spigots, a playground, and a sports field.
Each campsite features a fire ring, grill, and picnic table. The campground has an event area that is complete with shade ramadas and picnic tables. A paved boat launch ramp gives your group a chance to enjoy fishing or boating on the lake.
Dispersed Camping
If you prefer to stay away from the developed campgrounds, the Tonto National Forest offers several dispersed camping areas. Both the Cholla Bay and Bachelor Cove areas feature camping sites scattered along the shoreline of Roosevelt Lake.
The stays are limited to 14 days in all dispersed camping areas, and you must pack out all of your trash. Sometimes the dispersed camping areas are open only to boaters and hikers. This is due to the high lake levels, so check with the ranger station before heading to the area.
Activities
Roosevelt Lake offers various fish, including largemouth and smallmouth bass, channel catfish, sunfish, and flathead. In the spring, you can catch crappie.
You will need to get an Arizona state fishing license before you start casting your line. You can buy your license at the sporting goods stores before you head to the lake.
Tonto National Monument
To learn about the area's history, visit the Tonto National Monument, where you'll see 700-year-old pueblo-style dwellings the prehistoric Salado people built. By taking a trip to the 367-foot-high dam, you will get a better idea of how Roosevelt Lake was formed.
Roosevelt Lake is a beautiful body of water set in the desert. There are migratory waterfowl (including Canada geese) and raptors (including bald eagles and osprey) that use the lake during the fall and winter.
Small isolated islands and coves offer outstanding opportunities for camping and relaxing in the unique Sonoran Desert. Both Non-Motorized and Motorized boats are allowed at Roosevelt for maximum enjoyment of the water.
Roosevelt Lake has few rivals in Arizona for producing trophy fish. Previous records for largemouth (14 lbs. 8 oz.) and Smallmouth Bass (7 lbs. 4 oz.) are caught from this lake. Catfish weighing over 60 lbs. have been caught here. Crappies weighing more than 1 pound are caught routinely.