Yellowstone has always been one of the most popular camping destinations in America. Today, there are 12 campgrounds and well over 2000 individual campsites in the park.
The 5 largest campgrounds are managed by Xanterra Parks and Resorts and the 7 smaller campgrounds are managed by the National Park Service. The campgrounds operated by Xanterra take reservations while the NPS-managed campgrounds are first-come, first served.
If you plan on visiting Yellowstone in a recreational vehicle, it is best to make reservations.
Planning On a Trip to Yellowstone Check Out This Map Site.
Many of the smaller campgrounds have a limited number of sites for RVs. Only one of the campgrounds in Yellowstone offers water, sewer, and electrical hook-ups. The Fishing Bridge RV Park with over 325 sites also has laundry and shower facilities.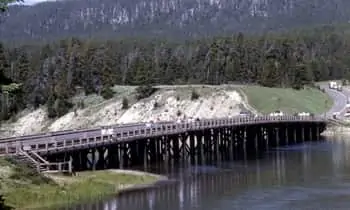 Located near Yellowstone Lake, Fishing Bridge is centrally located along the East Entrance road. Because grizzly bears frequent the area, Fishing Bridge RV Park is for hard-sided campers only; no tents or tent-campers are allowed.
Remember To Make Reservations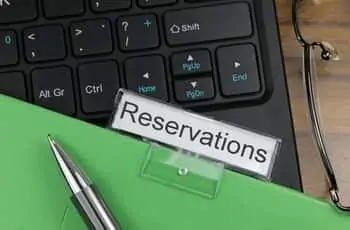 Make reservations early, this campground is full most nights. The other campgrounds managed by Xanterra all take reservations. Those campgrounds are designed for RVs and tents. Canyon, Madison, Grant, and Bridge Bay campsites all can be reserved. The Canyon and Grant Campgrounds offer laundry and shower facilities.
If you plan on camping in Yellowstone National Park but do not have reservations, you need to get here early. The 7 campgrounds managed by the National Park Service often fill daily, but there are usually sites available each morning.
It will be important to go to the campground of your choice and secure a campsite as soon as you can. Many campgrounds fill before 11 AM.
Many Yellowstone camping veterans prefer to spend the night before they get to the park in one of the gateway communities in the region. With an early wake-up call, you can be camping in Yellowstone by lunch.
When you are deciding which campground you would like to stay in, take into consideration which gate you will be using to enter Yellowstone. Traveling around the park in mid-summer will take longer than you think; the speed limit is 45 MPH or less.
Visitors watching wildlife from their cars and road construction can cause significant delays. The campgrounds located at Tower Falls, Slough Creek, and Pebble Creek have fewer facilities, but they are farther from the masses.
Campgrounds By The Water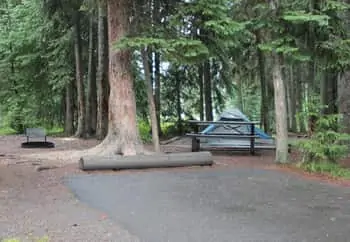 Lewis Lake and Bridge Bay are the only campgrounds with boat docks; Bridge Bay offers a full-service marina. Check the official park newspaper that you will get when you enter Yellowstone, for campgrounds offering evening programs while you are here.
Once you have a campsite, the adventure begins. You will be free to explore Yellowstone National Park with no time limits. But there are precautions to take.
Always keep a clean camp; the entire park is bear country. All food items, including grills and stoves, must be stored with your food inside a vehicle. Bear-proof boxes are provided at many locations for items you cannot store inside.
Be aware that several campsites may share these boxes, so consolidate your items to minimize the space they use. If you are at a campsite and a bear approaches, take shelter inside a vehicle; if there is enough time to safely take your food with you, do so.
Never feed wild animals. Remember, a fed bear is a dead bear. Wood and charcoal fires are allowed in sites that have grates if conditions will allow them.
Check With The Campground Host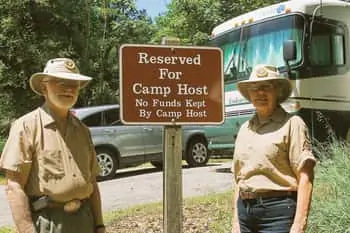 Your campground host will know the current wildland fire conditions. If you do plan on building a fire, you can collect dead and down wood from the forest for use in the park. If at all possible collect wood well away from the campground to limit your impact.
Always be aware of wildfire dangers. All campfires must be extinguished before you go to sleep or leave your site. Always be considerate of other campers when in Yellowstone.
All of the campgrounds managed by Xanterra, plus the Norris and the Mammoth Campgrounds allow generators between 8 am and 8 pm; all others prohibit all generators.
The Mammoth Campground is open all year; the remaining campgrounds open and close on a staggered schedule.
Madison Campground has the longest season and is usually open from early May to late October. If you prefer a far more secluded campsite, consider backcountry camping. There are many backcountry campsites for those interested in packing their gear.
If you did not plan on all Yellowstone's campgrounds being full, there are numerous facilities outside the park. Check the Plan Your Visit link on our website for local Chamber of Commerce numbers. When coming to Yellowstone National Park, make sure you pack rain gear and warm clothes.
Remember even in mid-summer; it can freeze or even snow at any time of the year. Remember, we are here to help you make your trip a success, stop by a visitor center or backcountry office for more information.
It's time to rediscover and a camping trip is a great way to start.
Here is a link to another Yellowstone article Yellowstone National Park