Pistol River is an unincorporated community and census-designated place in Curry County, Oregon, United States. As of the 2010 census, it had a population of 84.
It is near the Pistol River and the Pistol River State Scenic Viewpoint, just to the east of U.S. Route 101.
The community of Pistol River takes its name from the stream that flows past it. James Mace, a soldier, lost a pistol in the river in 1853, during a skirmish of the Rogue River Wars. It has been known as the Pistol River since then.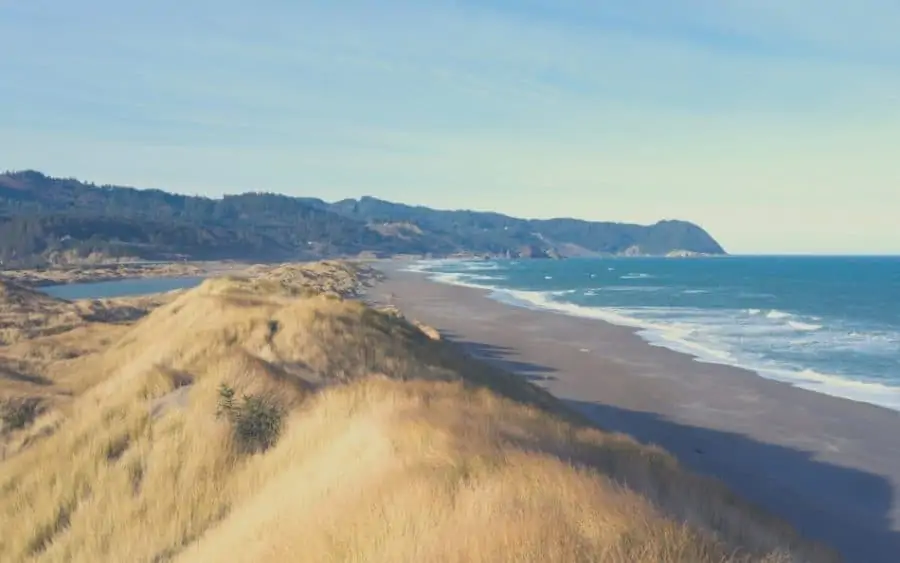 Pistol River State Park History 
The Pistol River post office was established in 1927. The Pistol River area is known for its windsurfing, with the national championships having been held there several times.
Pistol River has a concert association that has hosted a monthly concert, often featuring nationally known acts, since 1982
Pistol River State Park is set in the dunes of the southern Oregon coast. The river supposedly got its name when a militia soldier lost his pistol in the river during the infamous Rogue River Indian War. In March of 1856, a decisive battle was fought here.
Pistol River, Oregon – Here you will have about five miles you can use for parking up to 12 hours. You can change around the spots, allowing you to stay longer without breaking any rules
The dunes and the river system that feeds them are what make this area unique. During the spring and summer months, the dunes actually grow. The river has changed its course numerous times in recent history and pothole ponds attract waterfowl and shorebirds that make this is an excellent birding location. Ocean windsurfing is so good here it has become the location for several national championships.
Pistol River Coast
The Oregon coast is a great place to visit. You can look for seashells, build a sandcastle, or explore a tide pool. The beach can be a lot of fun. Make sure you share the fun with friends and family, and never visit the beach alone. Having an extra set of eyes may help you find more cool stuff, and an extra set of hands will make that sandcastle even bigger.
Take a beach ball along, and someone to play catch with! If you keep your buddies—or mom and dad—close enough to catch a beach ball, that's smart. They can hear you if you call out. Having a buddy can help you stay safe. Enjoy your visit, and make sure to talk to your family and friends about staying safe at the beach.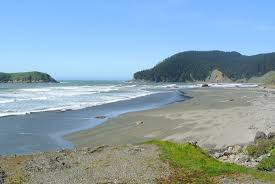 Beware of Rip Currents
Rip currents are strong currents of water that rush out to sea. They are stronger than even the best swimmer. Rip currents can form on any beach that has breaking waves. If you look closely, you can see a rip current. It will have dark muddy water and be very choppy.
You might see foam and other debris floating out to sea. If you see a rip current, stay away! They are very dangerous. If you are ever caught in a rip current, don't panic. Relax, and swim parallel to the beach. Don't try to fight it. If you have trouble swimming, tread water and call for help. Parents! Keep your kids nearby when they're playing near the ocean.
Don't Climb On Drift Logs
Logs on wet sand or in the water are especially dangerous. The ocean is strong enough to pick up even the biggest log and plop it down on top of you. If you see a log in the surf or on wet sand, stay off it.
Be Aware of Sneaker Waves
Watch out for "sneaker waves." Sneaker waves are unpredictable and appear suddenly. They can rush up high on the shore with enough force to knock you down and drag you out to sea. Keep one eye on the ocean.
Be Careful On Cliffs and Rocks
Ocean spray and heavy rains can make Rocks and Trails Slippery and Unsafe.
Stay behind fences. They are there for your safety. When hiking, make sure you are wearing the right shoes and stay on marked trails. Stay away from cliff edges.
They may not support your weight. And, don't stand under overhanging cliffs
Stay Off Rocks and Jetties
Rocks and jetties may seem like great spots to view the ocean, but they can be very dangerous. Barnacles living on rocks can give you painful cuts and scrapes if you slip and fall.
Jetties are there to keep ships safe, not for people to walk on. The big waves that crash against rocks and jetties can knock you into the ocean or into gaps between rocks