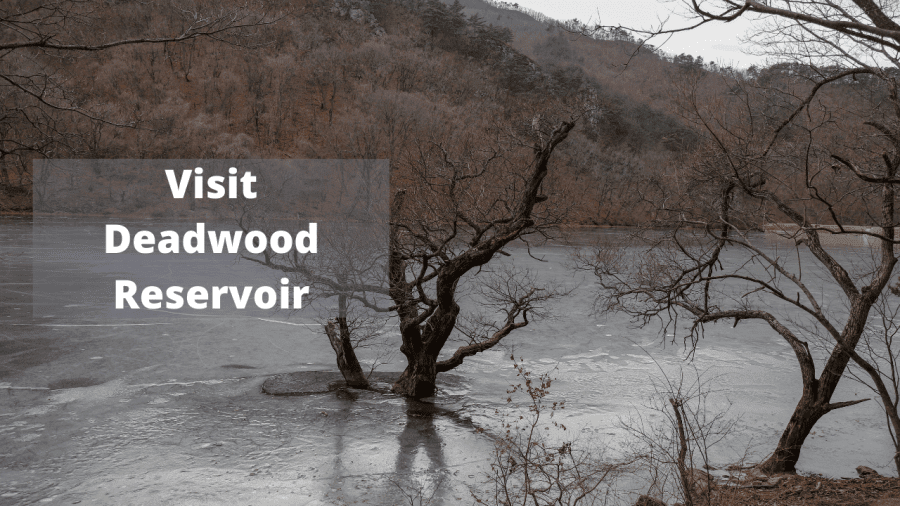 Today we will be traveling to the Deadwood Lookout and then to four campgrounds at Deadwood Reservoir. These facilities are available by reservation at www.recreation.gov or by calling 1-877-444-6777. We will travel north from Boise, Idaho along State Highway 55, about 35 miles to Banks.
Turning right (east) on State Highway 17, we proceed 25 miles to the junction with Forest Road 555. We will continue 9 miles on that road to the junction with the Forest Service Road 555EC where we will travel 3 more miles to the Deadwood Lookout Recreation Cabin.
Be advised that Forest Road 555 is very steep and rough and not recommended for low clearance vehicles or pulling a trailer. The alternate route is State Highway 21 to Lowman and then on Forest Service Road 579. This route is the definite choice for those with low clearance vehicles or pulling trailers.
The Deadwood Lookout is a unique place to visit. This historic former Forest Service fire lookout was active until 1972 to report wildfires. It is located on the top of Deadwood Mountain at 8200 feet. The Lookout offers beautiful views of the surrounding forest, opportunities to spot wildlife, and plenty of hiking on nearby trails.
The Views Are Amazing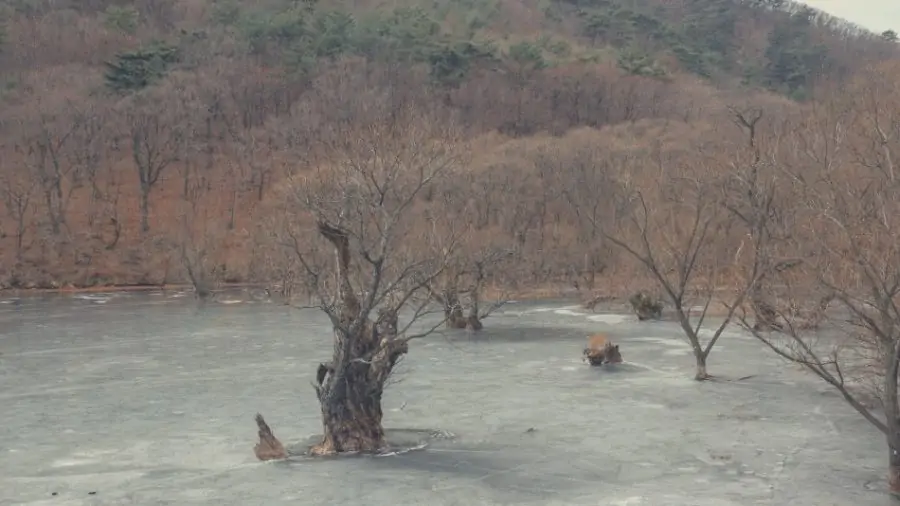 There are gorgeous sunrises and sunsets, and guests can view an amazing canopy of stars at night. This 14 x 14-foot room has two single beds with mattresses. A wood stove provides for heating and cooking, and there is a vault toilet nearby.
No water, electricity, or firewood is available. Guests must bring their own water and pack out all trash. Bring your own bedding, pillows, and cookware, and eating utensils are not provided.
Remember, it is important to bring what you will need to enjoy your stay. Pets are allowed. The Lookout is generally open from June through mid-October and is one of Idaho's most popular rental cabins.
With your reservation, be sure to call the Emmett Ranger District four days before your arrival to get the cabin lock combination – 208-365-7000 "The Deadwood Lookout, you can't get any higher up on top of the world towards heaven and earth.
You'll never find anything quieter in the world. Between the scenery and the wildlife, and everything — it's surreal. Every time we come up here, you forget how beautiful it was.
Make Sure Of Road Conditions
It would help if you inquired about road conditions. In late spring, the road can be blocked due to drifts. After visiting the Lookout, we travel 26 miles north on Forest Road 555 to Deadwood Reservoir. The scenic, 3,000-acre Deadwood reservoir is a delight for hikers, campers, anglers, and boaters. Cutthroat trout and rainbow trout are frequently caught along with Atlantic Chinook and Kokanee salmon.
Idaho's state record for Atlantic salmon was set at the reservoir in 1995 when a thirteen-pound, four-ounce whopper was caught. The four campgrounds are situated along the southeast, northeast, and north sides of the reservoir. At an elevation of 5,300 feet, many sites are located near the water, and most sites offer water views.
Cozy Cove
There is one boat ramp at the largest campground, Cozy Cove. Each campground is equipped with tables, grills, fire pits, and hand-pumped drinking water. The campgrounds have accessible swimming areas, trails, and vault toilets. Remember, the roads and parking spurs within the sites are dirt. It depends on the snow levels, but the campgrounds generally open near Memorial Day.
You can call Lowman Ranger District at 208-259-3361 about off-season camping and occasional first-come, first-served sites. The Lowman Ranger District has the best updates for road conditions. Our first campground stop is the Cozy Cove Campground, located on the southeast shore of the reservoir.
There are 16 sites located on a bluff that overlooks the reservoir providing everyone with lake views. Cozy Cove offers the only boat ramp on the reservoir. If you feel like taking a break from fishing, there are many trails nearby for hiking, mountain biking, horseback riding, and off-road vehicle riding. Continuing northeast along the reservoir for two miles, we arrive at our next stop.
Hower's Campground
Hower's Campground. It has 10 waterfront sites and direct shoreline access. There is no shortage of opportunities to relax by the reservoir or by a campfire at night.
Barney's Campground has 8 sites and is just a stone's throw to the north of Hower's Campground. There's a nice beach area for swimming. All the sites have great views of the reservoir. In the summer, there are abundant wildflowers and plenty of opportunities to gather huckleberries.
Our last stop is Riverside Campground.
It is unique due to its location along the Deadwood River, and it offers river access and beach access. In late summer, salmon can be seen swimming upriver. All of the facilities are available by reservation at www.recreation.gov or by calling 1-877-444-6777.