What is a Boondocker?
There are a lot of people that ask this question and here is what I say.
What is a boondocker? A boondocker is anyone that goes out in the outdoors and enjoys being away from the city life. They are also people who visit the National Forests and BLM ground in their quest to find places to camp.
There are a lot of people that we call snowbirds that travel south to the deserts. They look for freedom and solitude most of the time and they are lovers of mother – nature, and the great outdoors.
Most of the boondockers believe in the theory that if you pack it in you should pack it out. You will also have a tough time finding out if they have ever been to a location or not. This is because they always try to leave an area better than they found it
They usually travel to their destination in all sorts of different vehicles. They use trailer houses, motorhomes and other things like tents and campers on a pickup truck and in cars.
These boondockers, they come from all walks of life. There are Drs. and lawyers and office workers and blue collar workers along with farmers and ranchers. They are also single men and women and families with their children. They all want to travel as free as they can to enjoy the great outdoors.
There are people that just want to go out and go camping and not have to stay in a campground. They don't mind that there is not any electricity or running water or restrooms, they live off the grid so to speak.
So What Is Boondocking?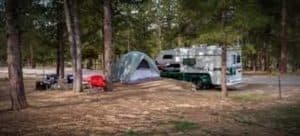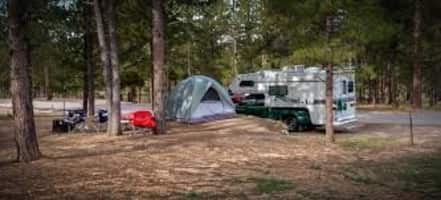 What is boondocking? Well, people that are new to camping, also ask this same question.
Boondocking is mainly going out camping without any hookups. People also refer it to as dry camping which means staying in a campground without hookups.
But boondocking means camping in a completely undeveloped area. Some people talk about dispersed camping, and this is the official term which is often used by government agencies.
So the big question is do you think boondocking, might be right for you. Well here are some things for you to ask yourself. Do you like being out in the outdoors enjoying the quiet and the natural beauty of this great land? Getting to see some of the different types of places for you to camp or boondock. Then boondocking might be just the thing for you. But if you would sooner be home surrounded by your friends and neighbors then it might not be for you.