We can't always plan for everything, and sometimes the plan for the night in your RV may just mean parking in front of a Cracker Barrel. In the summer months, there is the added stress of running the RV generator – is it okay to do so in front of a Cracker Barrel?
If you want to run an RV generator at a Cracker Barrel, the best way forward is just to ask, as there are no specific rules against this. If you arrive there at night, ask anyone around if it is okay to use the generator and park there for the night. However, you shouldn't make this habit as some managers might find it frustrating.
You obviously don't want to cause irritation or bother customers while you are hunkering down for the night. In that case, this article will explain how to ask if it is okay to park at a Cracker Barrel for the night, along with other ethical tips for staying in a Cracker Barrel.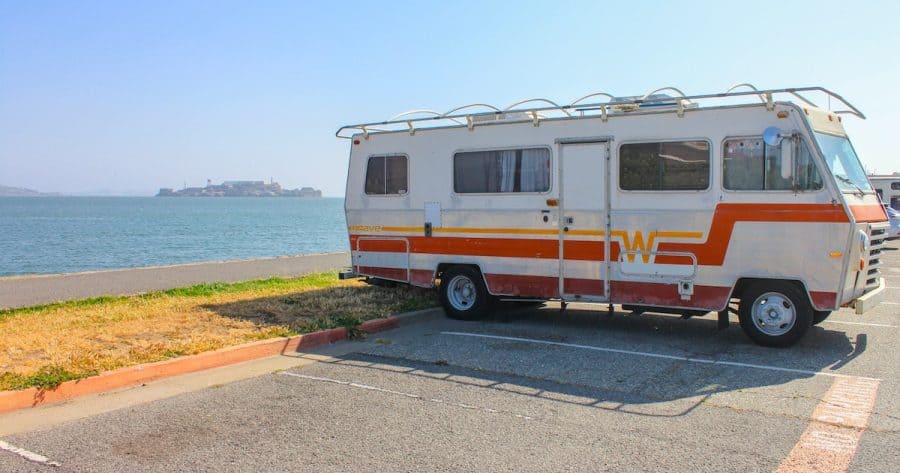 Can I Run A Generator While Staying Overnight At A Cracker Barrel?
When you're living in an RV, you will inevitably come across a situation where you might have to improvise where you will be staying the night. Sometimes, the best option is to spend the night in a parking lot for an establishment, such as a Cracker Barrel.
However, you may be wondering what the ethics of such a choice are, especially if it is during the summertime and you need to keep your RV air conditioning on. In this case, it is likely that you will have to run a generator so the vehicle can keep running at this time.
In this case, there are general considerations you should keep in mind. Cracker Barrel doesn't specifically have any rules against RVs being parked there or against any generators being run. However, as you might imagine, they are a place of business and don't want the extra noise.
The good news is Cracker Barrel is not open 24/7, so that means they won't have any new customers around at that point. Cracker Barrel opens at 7 AM on weekdays and Saturdays, and they close at 9 PM on all days except Friday and Saturday, when they close at 10 PM.
This means your RV will likely be parked there during closing time. However, the best way to approach this situation is to reach Cracker Barrel and just ask. The answer can depend on the manager of the location and their rules, and in most cases, they should not pose an issue.
In fact, according to a forum discussion, the more the RV owners have been proactive in asking to stay at Cracker Barrel and using their generator, the more likely for people involved in closing to be helpful and, at times, even give them some snacks to keep them fed during the night!
Understandably, you should also be ready to leave the parking space in the morning – remember, new customers will be coming in at 7 AM – and noise may be distracting. It is also best not to make this a habit at the same location, as some managers may find this to be a little egregious.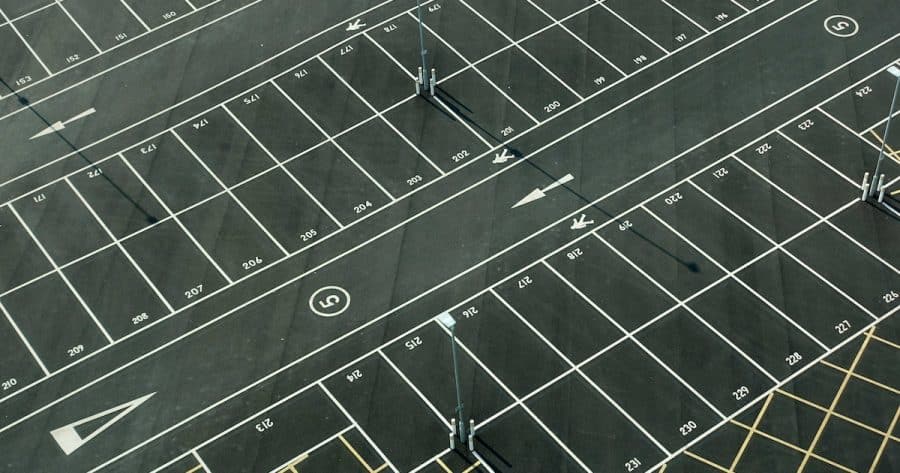 General Tips For Keeping Your RV In Parking Lots
Aside from Cracker Barrel, there are times when you may have to spend a night or two in parking lots. To do so ethically, there are a few pointers you should keep in mind, so your stay is comfortable for you and for the place of business you are parked outside:
Try not to block traffic. Park your vehicle where it doesn't affect the flow of people, and don't park in front of handicapped ramps or areas unless you need them. If a business has told you they don't want RVs parked outside their building, listen to them!
Don't stay any longer than necessary. Park for one or two nights instead of spending the entire weekend at a restaurant parking lot. This may make the location manager angry, so always be sure to be out of the parking lot as soon as possible.
Keep your RV as clean and up-kept as possible. Don't let any pet waste sit in your RV, and always keep dirty laundry picked up and out of sight. If you have pets with you, make sure that they are kept clean and under your supervision at all times.
Be courteous to other customers while you are parked. Keep the noise level to a minimum, and don't use generators excessively. As mentioned above, you can talk to the manager and run the generator if they don't have an issue with it.
If you have any questions about parking in certain places for longer than overnight, be sure to ask permission before setting up camp. Most businesses are happy to accommodate RV owners when they can, and asking for help can go a long way.
If you follow these tips when staying at parking lots or restaurants, you should have a pleasant and stress-free experience. By keeping your RV clean and respectful of others, you can enjoy the convenience of parking lots without inconveniencing other people.
In fact, here is a video of some tips regarding things you should avoid in a Cracker Barrel parking lot:
Final Thoughts
Overall, it is generally okay to run an RV generator at a Cracker Barrel and park overnight if you ask first. However, it is best to keep in mind the ethics of doing so – namely, that you should consider other customers who might be visiting the establishment during the day or night and not make this a habit at the same location.
Additionally, you should be ready to move or leave as soon as possible in the morning so that other customers can use the lot during their business hours. With these tips in mind, you can ethically and comfortably spend a night at a Cracker Barrel!